A day out with Magpas Air Ambulance
December 15th 2022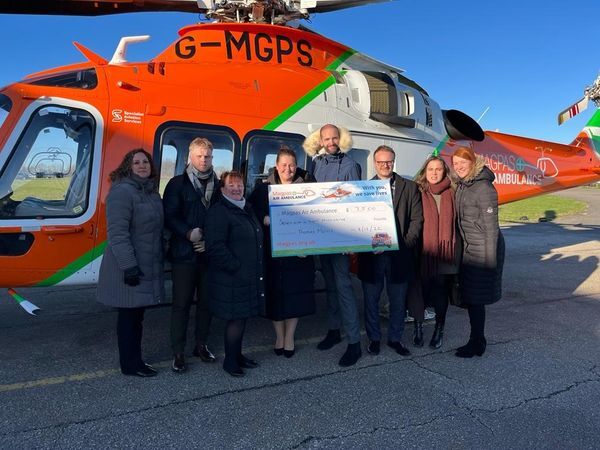 Last week we were invited to Magpas Air Ambulance to learn a bit more about how their life saving operation works & reflect on our fundraising antics this year!
DID YOU KNOW???
Just like an ambulance on the ground, their air ambulance will have priority over other traffic in the air!! In the event of an emergency, they coordinate the fastest route and have even been known to divert commercial planes!
In 2022, we set out to raise £5000 for Magpas and are delighted that we SMASHED our target raising £7500 during Orange Week.
Thank you sooo much to everyone that donated, supported & volunteered! We are honoured to support this amazing charity and already excited to see how we can help in 2023!