Are Buyers Taking Energy Efficiency Seriously?
November 2nd 2021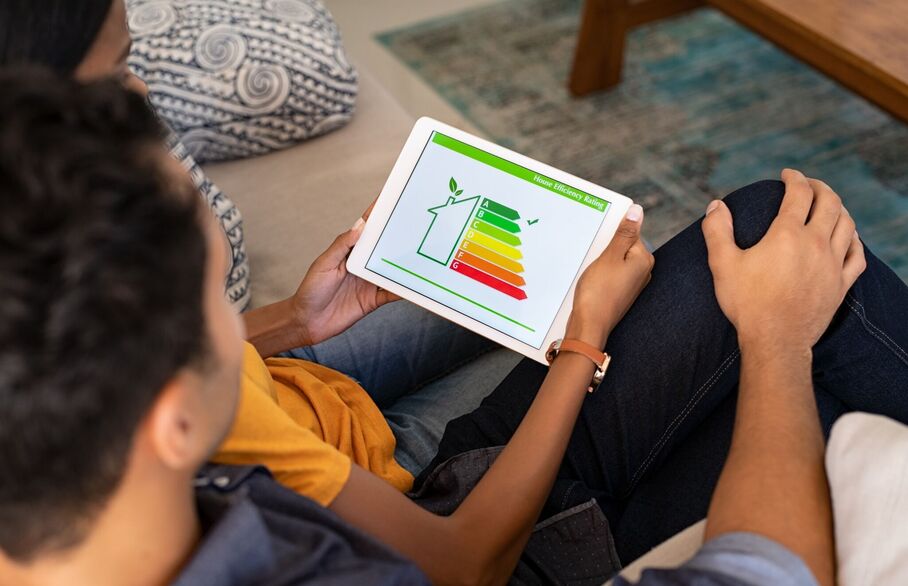 We know that energy-efficiency is a big deal these days, and of course, vendors must hold an EPC when selling their house.
We can help you with all this, but a recent study suggests that not all buyers are focusing on energy-efficiency.
Does energy-efficiency matter?
A study undertaken by the Energy Efficiency Infrastructure Group, which spoke to more than 2,000 adults, provided the following results:
Only 13% of respondents said energy-efficiency was something they considered when buying their home

There were considerable regional variations, with 26% of London buyers considering energy-efficiency but only 5% of Welsh buyers doing the same

29% of buyers aged between 18 and 34 considered energy-efficiency matters when looking for a home

Only one in six homeowners has serious plans to improve the energy efficiency of their home in the next five years
David Adams, EEIG spokesperson, says: "Even with worries about energy supply, rocketing energy bills and climate change in the press daily, it's clear from our research this isn't prompting the magnitude of demand for home energy performance improvements necessary to solve these problems. Clearly, government intervention is necessary to change this trajectory, but so far short-term initiatives have failed to deliver the kind of sustained take up necessary. In the absence of any other viable approach to stimulate and support owner occupiers to act at scale, the EEIG is advocating for the government to deliver a green stamp duty incentive."
David Adams continued by saying; "This will make energy efficient homes cheaper to buy and will remind those who are buying a lower performing home of the improvements that are likely to be necessary during their period of ownership. It will also encourage people to start thinking about potential improvements to their homes at the time of purchase and plan ahead to realise the rebate. It's necessary that this type of policy is adopted rapidly to be fair to homeowners and to give the government the chance to reach its target of a 78 per cent reduction of UK greenhouse emissions by 2035."
Are you in touch with the Royston housing market?
According to Rightmove, as of November 2021, house prices in Royston are as follows;
"Properties in Royston had an overall average price of £374,788 over the last year.
The majority of sales in Royston during the last year were semi-detached properties, selling for an average price of £384,225. Terraced properties sold for an average of £335,543, with detached properties fetching £547,804.
Overall, sold prices in Royston over the last year were 4% up on the previous year and 9% up on the 2018 peak of £342,309."
Whether you need to stay in touch with how the Royston housing market is performing, or you need help in maintaining pace with what buyers want, we are more than happy to assist you.
If you are looking for help with any matter of the property market, it is best to speak to property professionals. You can book a sales or rental valuation appointment directly on line at a time and date of your choice by clicking here or alternatively or you can phone our Royston branch on 01763 243331.