Are High-Tech Features Good For Rental Property
July 30th 2021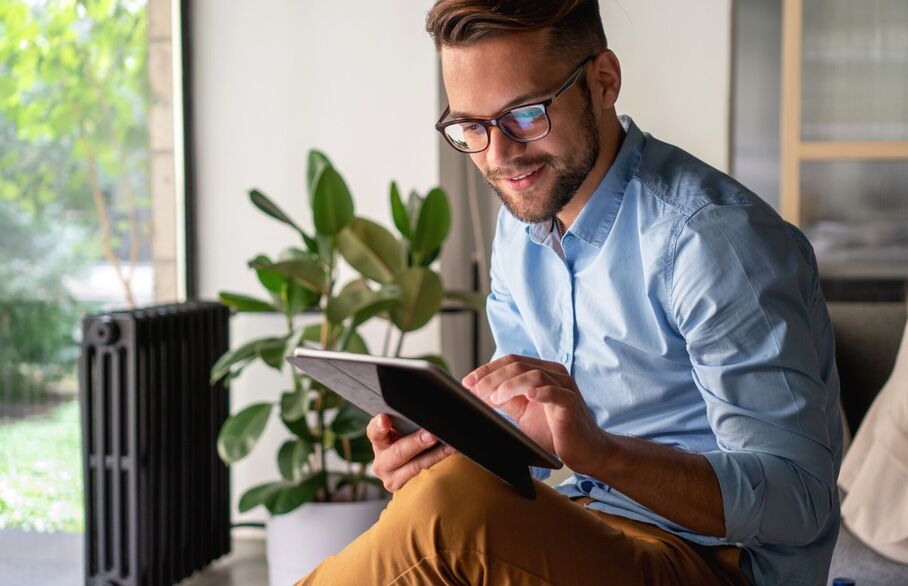 All landlords should look to provide tenants with the best standard of service, and how you kit out the rental property plays a part in this. The monthly rental fee and the condition of the rental property are important, but if a home is full of time and energy saving devices, it can make a tenant feel more at home.
At Thomas Morris, we are here to assist you connect with tenants, and we know there are many ways a landlord can make tenants feel more comfortable.
Help tenants feel at home
One of the most obvious examples of a high-tech feature in a rental property is a smart-meter. These devices are great, because they allow the tenant to have greater control of the temperature of the rental property. Whether a tenant is looking to have a warm and cosy home, or they just want to manage their finances better, this is a great feature for landlords to offer.
A lot of tenants want to live in an energy-efficient property, but virtually all tenants want to pay less in monthly energy bills. Anything which helps a tenant to lower their bills without compromising the quality of life in the rental property is likely to be well received.
Cost is always an important for landlords to consider
The importance of cost cannot be overlooked, and this is found in a recent study undertaken which spoke to tenants. While it seems the addition of high-tech features are very welcome in rental property, most tenants don't want to pay too much extra for them.
This is fair enough, and will not surprise most landlords.
The poll, carried out by Ascend Properties found:
29% of respondents were "somewhat more likely" or "much more likely" to rent property with high-tech features

However, 74% of respondents said they are unwilling to pay more for these high-tech features

23% of respondents were interested in technology's ability to save money on utility management

Even fewer respondents were interested in technology's ability to improve security, remotely operate heating or lighting or utilise voice activated technology
Ascend managing director Ged McPartlin says: "While smart tech is a great addition to the home, residents aren't quite ready to pay above the odds for the privilege of a fully automated home of the future. In fact, it's important to get the basics right and provide the fundamentals such as good wi-fi, or a well-maintained outdoor space, before you start to add the additional bells and whistles."
Therefore, you often have to strike a balance when preparing a rental property. It is positive to provide great features that make life better for tenants but conversely, you want to avoid adding features that increase the cost of renting property!
If you are looking for help with any matter of the property or lettings market, it is best to speak to property professionals. You can book a sales or rental valuation appointment directly on line at a time and date of your choice by clicking here or alternatively click here for individual branch contact details.