Buy To Let: What You Need To Know
January 29th 2020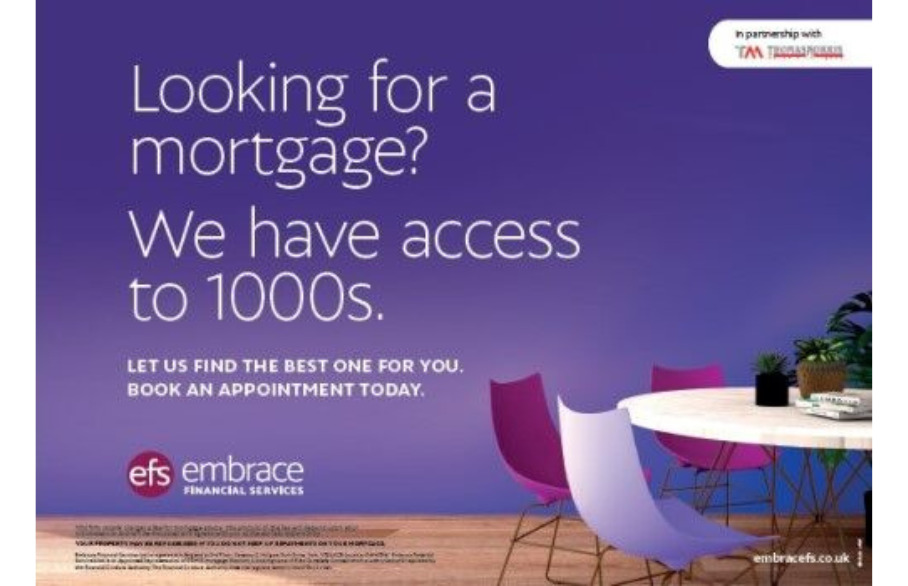 Embrace Financial Services are one of the largest financial consultants in the UK. They are regularly contacted by potential clients asking for advice on mortgage products of all shapes and sizes. While many of the enquiries are about your standard property loans, they also speak to a number of people who are interested in investing in property.
Becoming a landlord is a big step, but it needn't be as scary as you think. There are a number of good mortgage deals available for aspiring landlords and while there are new laws which can make being a landlord slightly more awkward, it's still a great way to bolster your income or even increase an existing property portfolio.
Embrace Financial Services have put together some top tips for getting into the buy-to-let market. This isn't an exhaustive list so if you would like to speak to a member of our expert team make sure you get in touch and book an appointment.
Research - Make sure buy-to-let is the investment you want. Your money might be able to perform better elsewhere. Property investing has paid off handsomely for many people but it is essential that you go into it with your eyes wide open, acknowledging the potential advantages and disadvantages.
Choose your location– where do people want to live? Invest there! It is important to match the kind of property you can afford and want to buy with locations in which people want to live.
Do the maths – this sounds obvious but make sure you sit down and work out what you want and expect from your investment. There is a lot of legislation regarding tax and tenant fees to read up about - so make sure that your maths takes this in to consideration – don't get caught out.
Buy-to-let mortgages – your current mortgage provider might be able to offer you a mortgage product which seems attractive, however make sure you shop around. There are many very attractive mortgage products out there and if you speak to one of our advisors they will endeavour to find the most appropriate one for you and your circumstances.
Your target market – have a think about the type of tenant you want to attract and choose your property and décor based around that. Allow tenants to make decorative improvements to put their mark on the property – these tenants stay for longer and often take better care of their home.
Find a fixer-upper – most people look to invest local to their own home. This isn't always the best investment. Tired properties or those in need of renovation can be a better deal as they can be spruced up to add value.
Negotiate – as a buy-to-let investor you have the same advantage as a first-time buyer when it comes to negotiating a discount. You represent less of a risk of a sale falling through. Make sure you know the market when negotiating; if homes are taking longer to sell you will be better able to negotiate.
Hands on or off – decide what type of landlord you would like to be. Renting and managing the property yourself might be more lucrative but be prepared to spend some weekends and evenings on viewings, advertising and repairs.
Get in Touch
If you are looking for sound buy to let mortgage advice make sure you speak to a member of our team and book an appointment. You can also follow us on Facebook, Twitter, Instagram and LinkedIn for all our latest news.
Embrace Financial Services usually charges a fee for mortgage advice. The amount of the fee will depend upon your circumstances and will be discussed and agreed with you at the earliest opportunity.
YOUR PROPERTY MAY BE REPOSSESSED IF YOU DO NOT KEEP UP REPAYMENTS ON YOUR MORTGAGE
Exclusive deals are made available to Embrace Financial Services by PRIMIS Mortgage Network, to which Embrace Financial Services are an Appointed Representative
Thomas Morris is an Introducer Appointed Representative of PRIMIS Mortgage Network, a trading name of First Complete Limited which is authorised and regulated by the Financial Conduct Authority for mortgages, protection insurance and general insurance products.
Embrace Financial Services Ltd. is an Appointed Representative of PRIMIS Mortgage Network, a trading name of First Complete Ltd which is authorised and regulated by the Financial Conduct Authority.