Buying a home with a friend: Is it a good idea?
June 20th 2023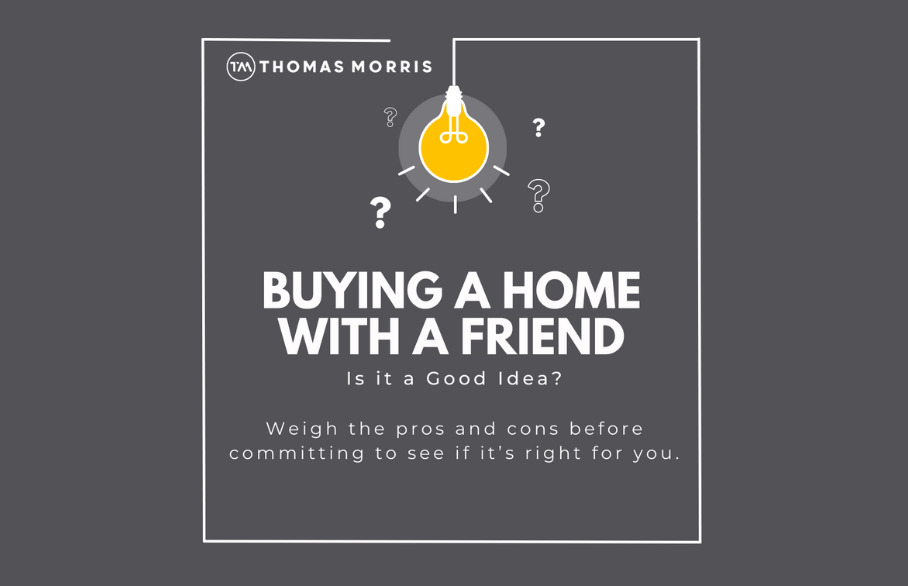 Buying a home with a buddy can be a great move but be warned: it is not always plain sailing. Property ownership can test a friendship, so weigh the pros and cons before committing to see if it's right for you!
Pros
Financial - If you're struggling to get on the housing ladder, buying with a friend can help you realise your property dream. You won't need as big a deposit, and your mortgage repayments and bills will also be less.
Maintenance and repairs – You'll have another person around to assist with household chores and help out when simple repairs are required.
DIY dreams - You can share the refurbishment duties if you buy a doer-upper.
Cons
Change of situation – Things can get messy if one person wants to sell up and the other doesn't or if one party wants their partner to move in and the other is less than impressed.
Bad blood – Even best friends can fall out when they live together, with arguments over hygiene and personal habits becoming toxic.
Financial issues – When two people are named on a mortgage, both are liable for the repayments. If your friend can't or won't pay their share, you might have to make up the shortfall.
Our Top Tip!
Protect yourself
If you decide to proceed, have a lawyer draw up an agreement outlining the share of ownership, financial and maintenance responsibilities, and what happens if one party wants to sell.
You may think that a formal agreement is unnecessary, but it's essential. And even if you never need to refer to it, it's still useful for both parties to know where they stand from the outset.
If you're thinking of buying a property, contact us today, we would LOVE to help you with your property search and explore what options are available to you!