Cheaper To Rent Or Buy?
July 9th 2021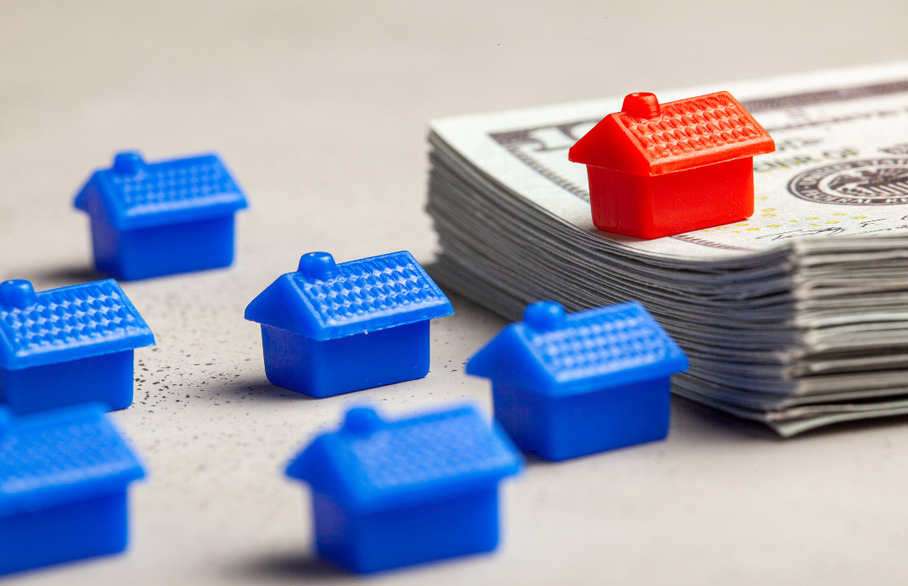 In the long-term, it is easy to see why many people and households are keen to buy property. Paying money each month to a landlord, as opposed to placing it towards an asset of your own, isn't ideal for many people.
However, the reality of the short-term is that many people need to make a choice. A lot of people must choose between paying rent each month or a mortgage payment, and the importance of affordability cannot be overlooked.
At the start of the summer of 2021, it appears as though it is cheaper to rent as opposed to buying, in many parts of the country.
What are your property goals?
Just before the pandemic, someone buying a home with a 10% deposit would have been £102 a month better off than someone who was renting property. The latest study, as of May 2021, finds that it was 7%, or £71, cheaper for a first-time buyer with a 10% deposit to rent property than to buy.
On average, the rent would be £1,054 a month while mortgage repayments would be £1,125.
The only areas of England where it would have been cheaper to buy were the North East, the North West and Yorkshire & Humber. In all other areas of England, it would have been cheaper to rent than buy.
The London market is changing
As we all know, things in London change quickly, and sometimes with a bigger swing. Data for the capital indicates:
A buyer who placed a 10% deposit on property in London would have been £123 per month better off buying in March 2020 but by May 2021, they would have been £251 better off renting.

The introduction of the 95% mortgage guarantee scheme doesn't change much, and tenants will still be better off. Someone buying property with a 5% deposit will spend 19%, or £195, more a month when buying compared to renting.
Holly Andrews, Managing Director at KIS Finance, says: "Strong house price growth over the last 12 months, coupled with increased interest rates for higher loan-to-value mortgages has pushed up average monthly mortgage payments to more than the cost of renting for the first time in years. Many finance experts recommend that people get themselves onto the property ladder as soon as possible, however, in the current market, renters may be better to hold off and wait until house prices and interest rates settle back down."
Holly Andrews also said; "Although interest rates are falling, they are still higher than they were pre-pandemic, especially for higher LTV mortgages. So, for those who have smaller deposits (10% or less), it's likely that they will now be better off to stay in rented accommodation and try to save a bigger deposit (15% - 20%) rather than rushing to get onto the property ladder."
Holly concluded by saying; "As the temporary Stamp Duty relief comes to an end this month and as more and more sales finalise and demand for housing decreases, we are expecting prices to settle and interest rates to fall. Therefore, this gap between renting and buying should start to decrease over the next few months and we are expecting it to switch back in favour of buying in the not-too-distant future. If prospective buyers can stay in their rentals and use the time to save up larger deposits then they will be far better off in the long run."
If you are looking for help with any matter of the property or lettings market, it is best to speak to property professionals. You can book a sales or rental valuation appointment directly on line at a time and date of your choice by clicking here or alternatively click here for individual branch contact details.