Create autumnal magic for your home
October 7th 2023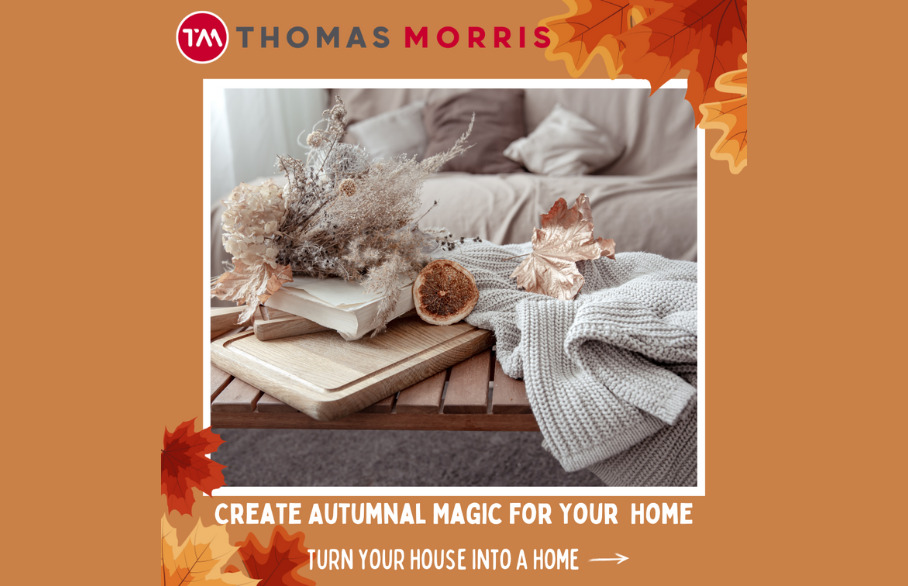 The change from summer to autumn offers the perfect opportunity to make your living space nice and cosy.
Here's how to add some snug touches this autumn to make your home feel more homely.

Layer up with textiles
One of the quickest ways to add warmth to any room is through textiles.
Drape a soft throw over your sofa, layer rugs on your floors, and add cushions in autumnal hues like burnt orange and deep burgundy.
This creates a sense of warmth and makes your space visually appealing.

Create 'autumnal magic' with lighting
As the daylight hours wane, proper lighting becomes crucial – even a little magical.
Consider adding a variety of light sources to different rooms.
Table lamps with warm bulbs can offer a cosy glow, and fairy lights strung along bookshelves or around windows can add a wonderful, mood-enhancing touch.

Bring the outdoors in
Autumn's rich colours allow you to include elements of nature within your interiors.
You can achieve this by decorating with dried foliage, pinecones, or even a bowl of seasonal fruit.
These natural touches can make your home feel more connected to the changing seasons. (*Kids love getting involved with this kind of thing).

You know it makes scents…
Swap out summery candles and diffusers for scents that evoke autumnal comfort. Think spiced apple, cinnamon, and even the smoky allure of a bonfire (it smells better than it sounds).

Organise and declutter
A cluttered space can feel overwhelming and far from cosy. Use the transition from summer to autumn as a cue to organise your home.

Using these simple yet effective tips, you can easily transform your house into a warm, tidy, inviting sanctuary this autumn. If you're thinking about selling your home this autumn, get in touch with your local branch or book a free property valuation today.