Time-saving decluttering tips for home sellers
July 25th 2023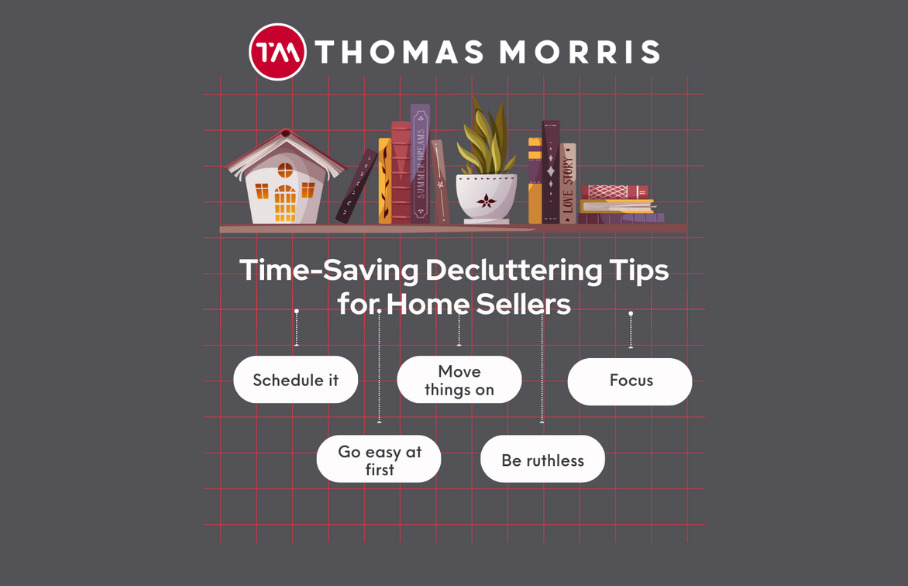 If there's one thing that buyers hate, it's clutter.
Homes crammed with personal items and bulky furniture look chaotic, feel small and tend to stick on the market.
In contrast, light and spacious properties are far more appealing and likely to be snapped up.
So if you plan to sell, it's time for a good clear-out.
Here are some tips to help you get the job done quickly.
Schedule it – If you wait until you're in the right mood or have a weekend to spare, you'll never begin. Set aside an hour or two every day to declutter and get going (you can listen to music or a podcast as you work).
Go easy at first – Don't get bogged down with difficult decisions in the initial phase when you're trying to build momentum. Instead, start with items you have no qualms about binning, like paperwork, knackered shoes or appliances that have seen better days.
Move things on – Once you've bagged or boxed up items, put them in the appropriate bin or take them to a charity shop. If you leave them lying around at home, the risk is you or someone in your family decides to keep them.
Be ruthless – If you haven't used an item for years and it's gathering dust, it's better to sell it (and recoup some costs) or give it away (so someone else can enjoy the benefits).
Focus – It's easy to get distracted when you come across belongings or photos you haven't looked at in ages, but don't deviate from your mission. When you move into your new place, there'll be time to take a trip down memory lane.
Are you thinking of selling? Contact us today for a free valuation.