Five of the best drought-tolerant plants for your garden
August 26th 2023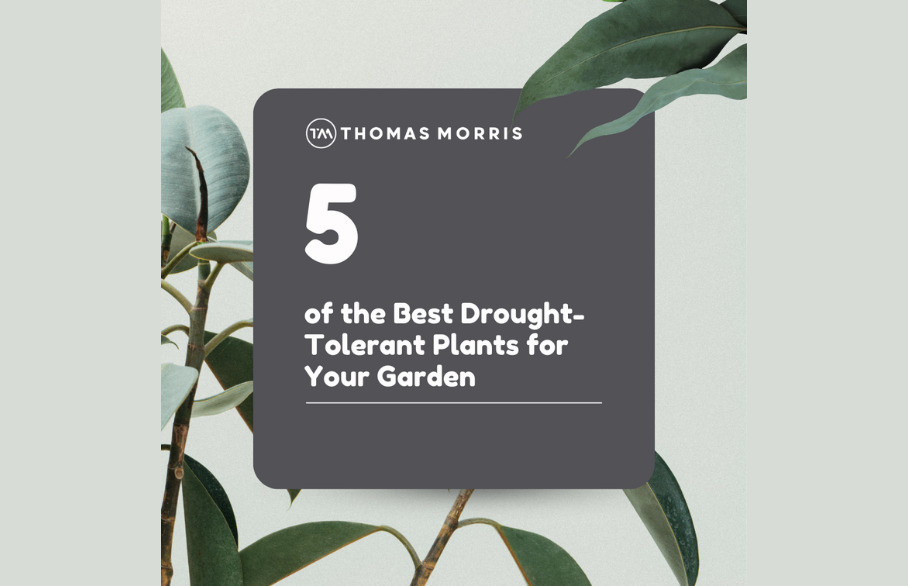 Planning to give your garden a complete makeover or spruce it up with a few new plants?
If so, you're making a wise move, as a well-tended garden can add as much as 20% to the value of a property.
But before you start digging or planting, it's worth considering what will work best in your surroundings.
Summers in the UK are getting hotter and drier, and the winters milder, meaning that some long-standing garden favourites may no longer be the best choice. For example, some species of roses and magnolias struggle in prolonged periods of heat.
But it's not all bad news. There are plenty of drought-tolerant plants that look and smell great to choose from. Here are five to consider.
Lavender: Brighten your borders with a striking flash of fragrant purple or white lavender. This easy-to-care plant thrives in hot weather and attracts insect life.
Sedum: These perennial succulents come in many shapes and sizes and produce domes of pink, white or red flowers. Low-growing varieties provide good ground cover.
Agapanthus: Opt for a deciduous variety as they are the most drought tolerant. Lily of the Nile produces gorgeous blue or white flower clusters, while the Artic Star is known for its generous white blooms on tall stems.
Olive tree: Why not bring a touch of the Mediterranean into your garden? Plant in a pot or the ground and enjoy the olive tree's silvery green foliage all year round.
Bougainvillaea: Look out for California Gold, an evergreen shrub that comes from the US and produces vibrant clusters of yellow flowers. A vigorous climber, it's excellent for covering ugly fence lines.
Contact us today for a free, no-pressure property valuation.