Five reasons why your property isn't selling
December 11th 2022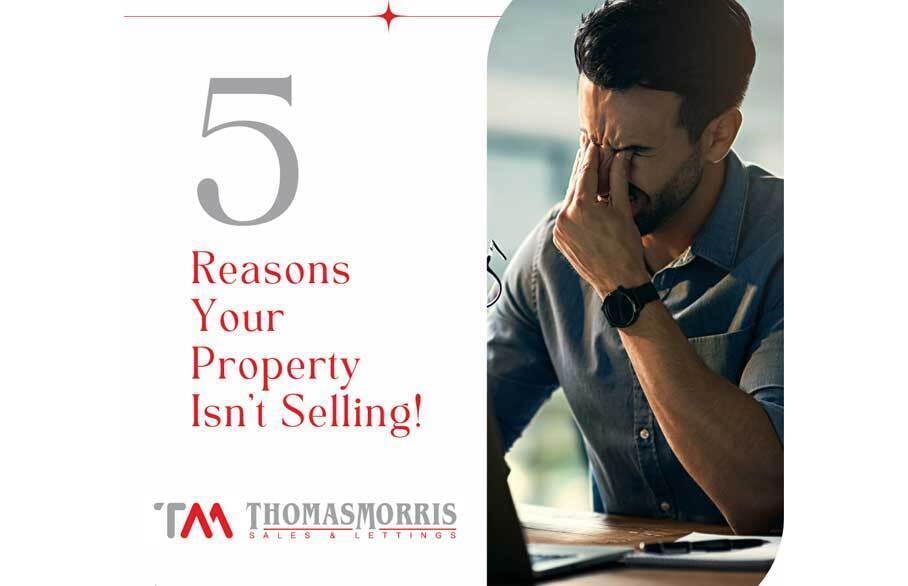 We often get called in to help sell homes stuck on the market. And over recent months, and there's no getting away from it, fewer buyers are out there.
If your home is up for sale but not selling, you need to consider why.
Below are the five main reasons why a property doesn't sell.
Your home's marketing photos aren't up to scratch
People make instant judgements when looking at a property online. That's why we go to great lengths to ensure your home is captured in its best light to catch potential buyers' attention.
Your property is being poorly promoted
Slapping a property on one of the portals and then hoping for the best isn't going to cut it in this market. Instead, our approach to marketing your property with portal presence sees the big picture. That's why our range of marketing methods includes using our interactive website, social media, promotion to our database and eye-catching For Sale boards.
Your asking price is unrealistic
This is probably the number one reason a home doesn't sell – especially in a challenging market. We never overprice to win the instruction. We'll always tell the truth about what price we think you can achieve. Also, avoid putting a property on the market for a higher price to 'see' if it attracts interest because once a property has a price reduction, buyers will sense weakness, and their offers will reflect that.
Buyers aren't initially impressed
Put yourselves in a buyer's shoes and look at your property with fresh eyes. Does the front garden / front door look neat and tidy? Does your house smell nice or, at the very least, neutral? Are there little odd jobs that might be putting people off? Is clutter making your home look smaller than it is? A person's first impressions of your home are hugely important.
You're not sparking the buyer's imagination
Years of experience selling homes locally has taught us that with a bit of imagination, potential buyers can often add value to a home they may usually overlook.
Have you considered highlighting the scope for extensions, a loft conversion or an opportunity for open-plan living by removing walls?
We help buyers (and sellers) visualise possibilities in a property that other agents often overlook, don't notice or can't be bothered to suggest.
If your home is not selling, or you are thinking of selling in 2023, give us a call today.