Four easy property staging tips
July 11th 2023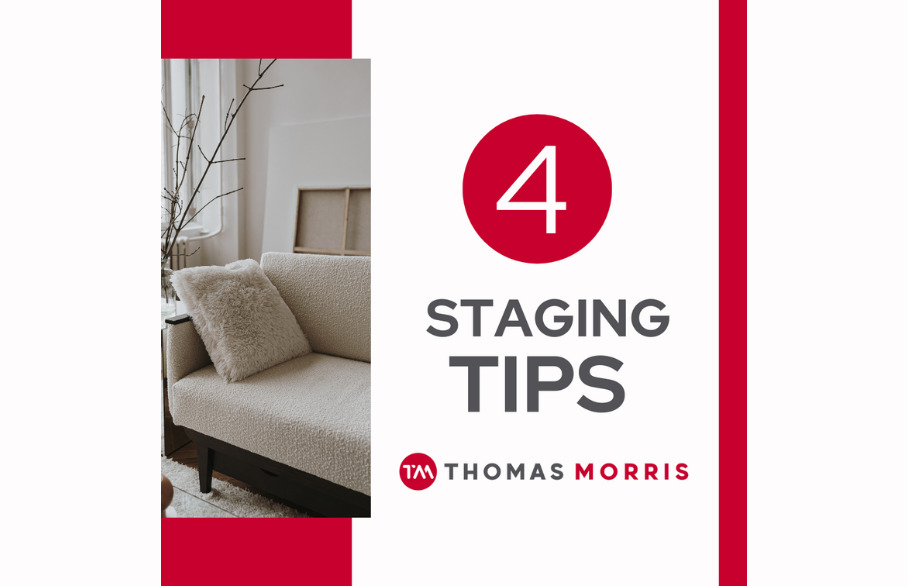 No matter how big or small the property you're selling, the principles of property staging can help you attract buyers and generate offers.
Here are some helpful staging tips to ensure your home stands out in a crowded market.
But first, what is property staging?
It's all about going the extra mile to ensure your property looks great and is presented in a way that encourages buyers to imagine themselves living there. Through the thoughtful use of furniture and accessories, the function of each room in the property should be clear.
Preparation
Get the basics right before you begin: declutter, sort out minor repairs and have a deep clean. Also, remove personal items like family photos from view. It's time to get started once you've ticked these tasks off your to-do list.
Staging tips
1 If you have a dining table, set it as if you're expecting guests for a special meal and add candles or a centrepiece. Even if you only have a table with room for two, lay it as if you're having a swanky date night.
2 How you present the exterior of your home matters, too, so focus on the front of the property. Make sure it's tidy and that the windows are sparkling clean. Add pretty flower boxes or hanging baskets.
3 Every bedroom should have a bed (made up with bed linen). Add bedside tables and lamps if there's room.
4 Arrange the furniture in your sitting room around a key focal point, such as a fireplace or coffee table (preferably not the television). Open the curtains, add throw cushions, tasteful lamps, and a flower vase.
Are you thinking of selling? Contact us today for a free valuation.