Four painful headaches home sellers face
October 21st 2023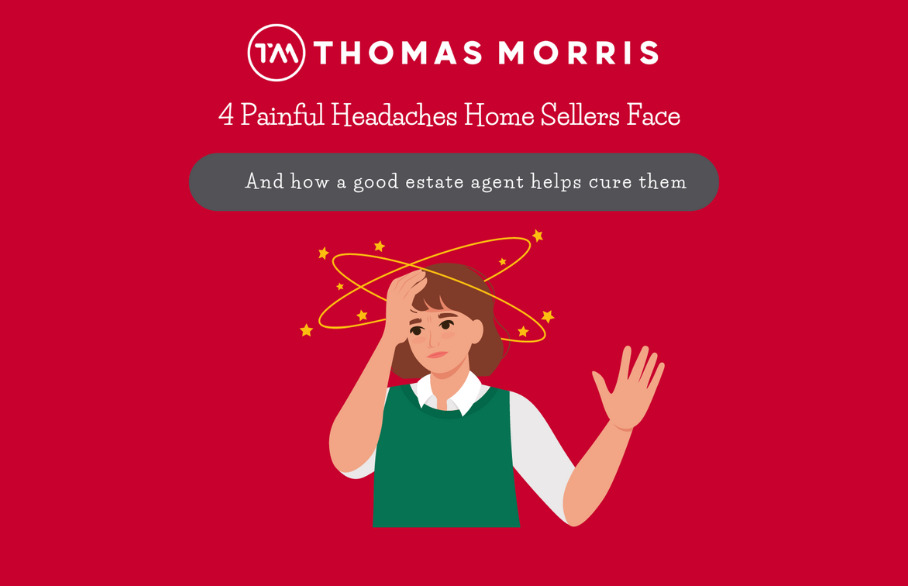 Selling a home can be an emotional and sometimes stressful journey.
There are various obstacles along the way which can turn the experience into a headache.
However, a good estate agent can cure the pain the property selling process can and sometimes does cause.
Here are the four biggest headaches our home sellers face and how we, as good estate agents, can help:

1. Property valuation
The headache:
Overvaluing or undervaluing your property can be disastrous. Too high, and you may never sell; too low, and you're leaving money on the table.
The cure:
A reputable estate agent will have in-depth knowledge of the local market and can provide a realistic valuation, helping you set an attractive yet accurate price.

2. Slow sale or no sale
The headache:
A lingering property listing can cause anxiety and may force you to reduce your price, affecting your financial plans. If no offers are coming in, something needs a rethink.
The cure:
Any agent worth their fee will explain how good marketing helps attract interest to your property and how accurate valuations lead to offers.

3. Tedious paperwork
The headache:
The legal aspect of selling a home can be complex and time-consuming.
The cure:
An experienced estate agent like us can guide you through the necessary paperwork and legal requirements. We will liaise with solicitors (who we can also recommend) on your behalf to ensure a smooth transaction.

4. Negotiation difficulties
The headache:
Reaching an agreement that satisfies both buyer and seller can be stressful.
The cure:
A skilled estate agent can negotiate effectively. We are adept at handling offers and counter-offers to get you the best possible deal.

The agency aspirin approach
From accurate valuations and intelligent marketing to negotiation skills and sales progression, we can pave the way to a headache-free sale. Allowing you to relax and maybe even find time for a soothing head massage. Now, that does get rid of headaches.
If you have any property-related questions or are curious about the value of your home, contact us today or book a free property valuation.