Home Improvements Add Real Value
August 23rd 2021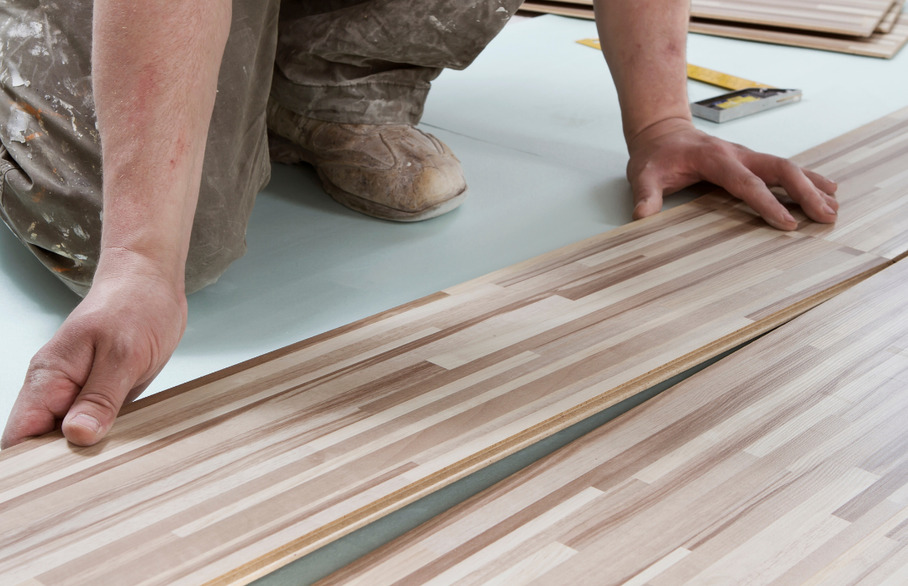 If you aren't looking to move home soon, that is okay. It might be you prefer to focus on the future, and making home upgrades now allow you to enjoy short-term benefits while improving your home for years to come.
You can also add value to your property, while making your home more appealing to prospective buyers.
At Thomas Morris, we aim to provide you with as much guidance and support as we can to ensure you make informed decisions. Contact us today to determine your next property move.
Kitchen improvements that add real value
When it comes to kitchen improvements, you want functionality and style. Adding a kitchen island has the capability of adding up to £15,000 to the value of your home.
Bruna Pani, from a leading online property buyer, said; "Islands have many benefits, from providing a casual seating area, to making extra storage room for appliances. This feature creates a modernised fixture that adds value to the aesthetic and function of the room, and prices start from as little as £250."
You can also benefit by replacing your kitchen floor. Changing for a surface that adds longevity to your home can add up to £5,000 in the value of property.
Bruna also said; "Replacing the kitchen floor can totally transform a room and result in a clean and comfortable finish, which is practical and affordable. Starting at £402m, modern porcelain tiles are an effective way to add value onto the kitchen, as they're hard-wearing, waterproof, stain-resistant and durable."
What changes do you want to see in the bedroom?
Continuing with the theme of functionality, adding an en-suite facility to your bedroom makes sense. Some observers say this can boost your value by more than 5%, while other industry experts say an en-suite can add up to £10,000 in value.
Bruna Pani suggests; "Combining the fixtures, fittings and finishes of an en-suite can cost upwards of £3,000 but can add great value to the room and overall price of the property. They bring accessibility and are a really practical addition to any bedroom. They also provide an element of luxury."
Another option to consider is a walk-in wardrobe, which can add up to £7,500 in value to your home.
Bruna said; "Transforming part of a spacious bedroom into a walk-in wardrobe is a great way to add value onto the property, as well as providing easy access to all your clothing items. Starting at around £5,000, the addition of a walk-in wardrobe is a luxurious way to get ready, especially if you indulge in a fitted dressing area, full-length mirrors and ambient lighting."
What bathroom changes can you make to add value to your home?
Changes in the bathroom to consider include:
• Adding underfloor heating, which can boost the value of your home by up to £10,000
• Upgrading the standard of your bathtub, which can add up to £5,000 in value
Bruna said "Underfloor heating ranges from £1,000 to £1,500 depending on size, the company installing and cost of materials. However, it makes a bathroom far more cost-efficient, in comparison to running regular heating, and adds a feeling of quality. Replacing the bathtub is essential when aiming to add value to the bathroom. Opting to replace an old one with a high-end, luxury, spa-inspired bathtub can significantly increase the overall value of the room."
Amy Forster from ScS, said; "It can be hard to know which areas of your home are best to invest in when trying to make it look attractive to buyers, but our research shows that every single room can increase value. While en-suite bathrooms and kitchen islands add the most money to your home, it's good to know that even relatively minor upgrades, like replacing doors and radiators, can still really increase your value."
If you are looking for help with any matter of the property or lettings market, it is best to speak to property professionals. You can book a sales or rental valuation appointment directly on line at a time and date of your choice by clicking here or alternatively click here for individual branch contact details.