How to prepare your home for viewings in the warmer months
May 23rd 2023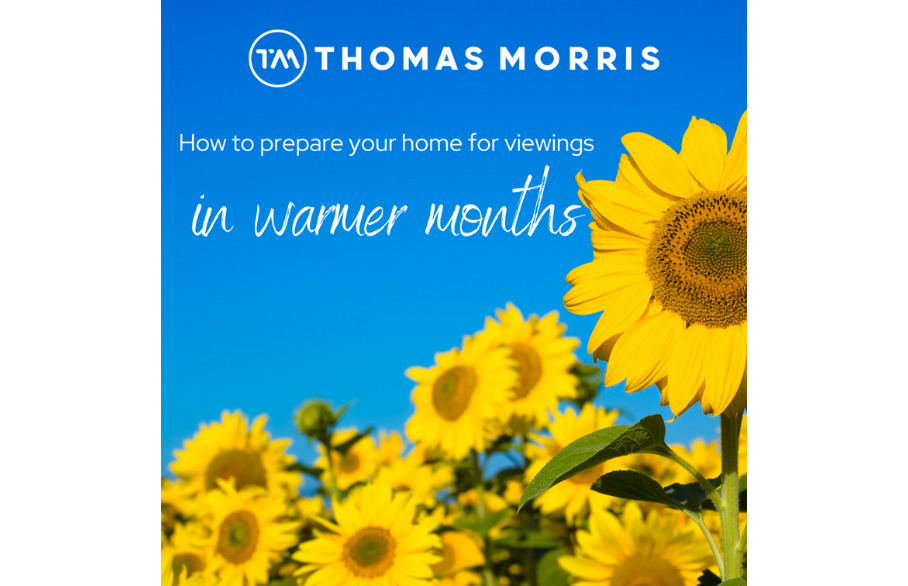 If you plan to sell your home in the next few months, you're making a smart move.
The longer, brighter days mean buyers will see your property bathed in glorious natural light, which is far more flattering than the artificial kind.
And if you have a garden, the trees will be green and the flowers in bloom.
But don't rest on your laurels just because of these natural advantages. To secure the best price, go the extra mile by following these tips.
Get the basics right
There are a few golden rules that apply year-round in the property world, and they are: declutter, clean and carry out minor repairs. Doing these three things can add thousands to the price, so what are you waiting for?
Garden maintenance
Plants can quickly dry out and turn brown if you get a run of hot days, so water regularly to keep your garden looking green and lush.
Keep your home cool
If it's forecast to be hot on the day of a viewing, keep the curtains and windows closed until shortly before the buyer arrives, then open both to let the light and air in.
Dress your garden
Arrange garden furniture so buyers can imagine themselves hosting a get-together on a warm day (you may even opt to set the table). And if there's space, set up a bench in a quiet corner.
Take the bins out
Unpleasant odours can send buyers packing, so empty the bins to avoid them turning smelly in hot temperatures.

If you want to move home this summer, contact us today.