Is St Ives A Good Place To Live?
January 14th 2022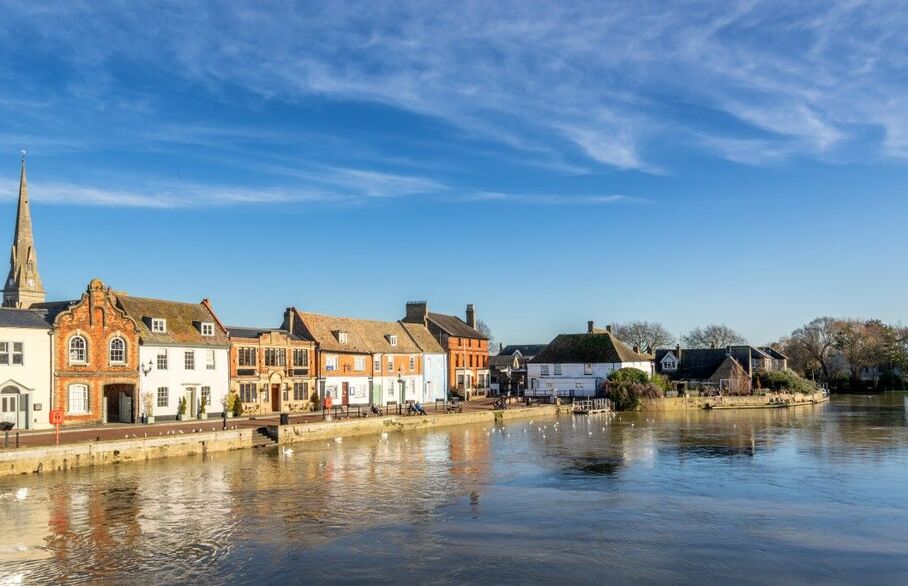 If the start of 2022 has left you thinking about making a change in your life, you might be looking to move home.
There is a lot to consider when you move house, and of course, aspects such as the finances of the move and having everything you need are priority elements to consider.
However, we also believe you should look to live somewhere you love. You want to feel settled and comfortable at home. We believe St Ives is a good place to live, and as you'll see, there is a lot of love for this Cambridgeshire destination.
What does St Ives have to offer?
If you are looking for a location that offers the best of both worlds, you will find St Ives is an excellent choice.
This market town is stunning, and if you are the sort of person who loves Instagram photos, you will appreciate the backdrop available here. Located on the River Great Ouse, you can enjoy life at a more sedate pace here.
However, given that the heart of Cambridge is just 15 miles away, you can find everything you need a short journey away.
Of course, with a fantastic selection of independent shops and quirky businesses on your doorstep, you don't always need to head to Cambridge to shop or socialise.
We also find St Ives has a fantastic sense of community spirit, and we have seen many people call it the friendliest place in Cambridgeshire. We aren't going to argue about that!
How is the St Ives housing market faring at the start of 2022?
As we move into 2022, Rightmove says the St Ives housing market is faring as follows;
"Properties in St. Ives had an overall average price of £299,421 over the last year.
The majority of sales in St. Ives during the last year were semi-detached properties, selling for an average price of £297,969. Detached properties sold for an average of £406,238, with terraced properties fetching £235,640.
Overall, sold prices in St. Ives over the last year were 1% up on the previous year and 2% up on the 2018 peak of £293,901."
As you will see from the above figures, property prices in St Albans rose marginally over the course of last year. This is a very modest increase compared to how house prices have moved in many parts of the country.
If you are looking to sell your St Ives home, we are more than happy to assist you. At Thomas Morris, we have an excellent track record in connecting vendors and buyers, and we look forward to helping you in 2022 and beyond.
Choose Thomas Morris for all your St Ives housing needs
If you are looking for help with any matter of the property market, it is best to speak to property professionals. You can book a sales or rental valuation appointment directly on line at a time and date of your choice by clicking here or alternatively or you can phone our St Ives branch on 01480 468066.