Insurance essentials for landlords
September 9th 2023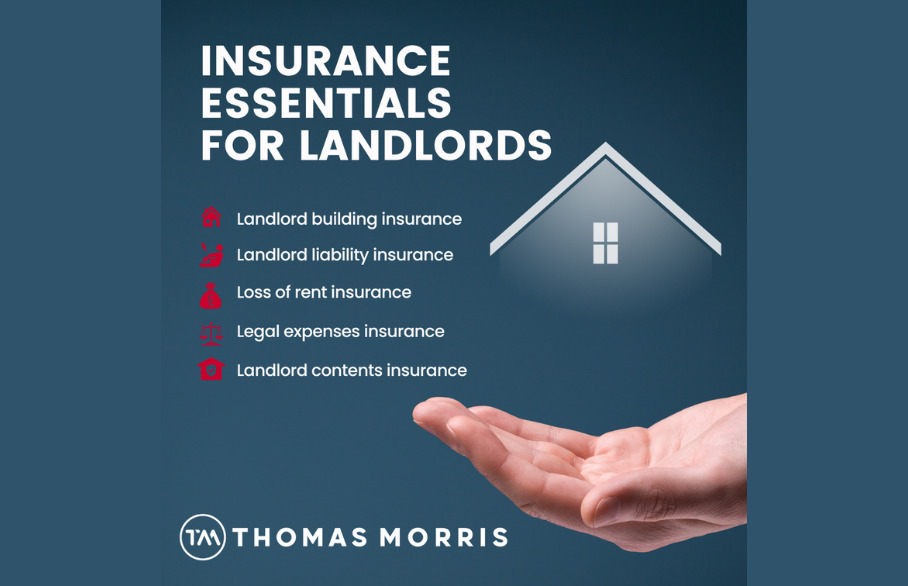 Being a landlord comes with a set of responsibilities and risks.
One way to manage these risks is to ensure you have adequate insurance coverage.
Here are several types of insurance policies to consider.
Landlord building insurance
The must-have type of insurance for landlords is building insurance. This policy covers the cost of repairing or rebuilding your property if unforeseen events like fire, storms or flooding damage it.
Even if you're renting out a flat, a separate building insurance policy is advisable since standard buildings cover might not provide complete protection for rental properties.
Landlord contents insurance
If you're renting out a furnished property, landlord contents insurance is crucial. This covers the cost of replacing or repairing furniture, appliances and other items within the property in case of damage or theft. Remember, this insurance doesn't cover the tenant's belongings, so it's a good idea to encourage your tenants to get their own contents insurance.
Landlord liability insurance
This covers you if a tenant or a visitor suffers an injury at your property and you're found liable. It can also cover legal costs associated with such claims. Given the potentially high costs of personal injury claims, landlord liability insurance is worth considering.
Loss of rent insurance
Also known as rental income protection, this policy covers you if your property becomes uninhabitable due to an insured event such as a fire or flood, and you cannot collect rent. This insurance ensures you don't lose out on your rental income while repairs are being made.
Legal expenses insurance
This policy can cover the legal costs of disputes, evictions or contract issues. It can also cover the cost of pursuing unpaid rent.
Landlord emergency cover
This covers the cost of emergency repairs, like a broken boiler or a burst pipe, which require immediate attention. The policy often includes a 24-hour helpline and covers the call-out charge, labour cost and parts up to a specific limit.
Choosing the right insurance policies can help protect your investment and provide peace of mind – just like picking the best letting agents to look after your property.
To get answers to any of your rental property-related questions, contact us today.