Landlords: Why you should get your boiler serviced in summer
August 3rd 2022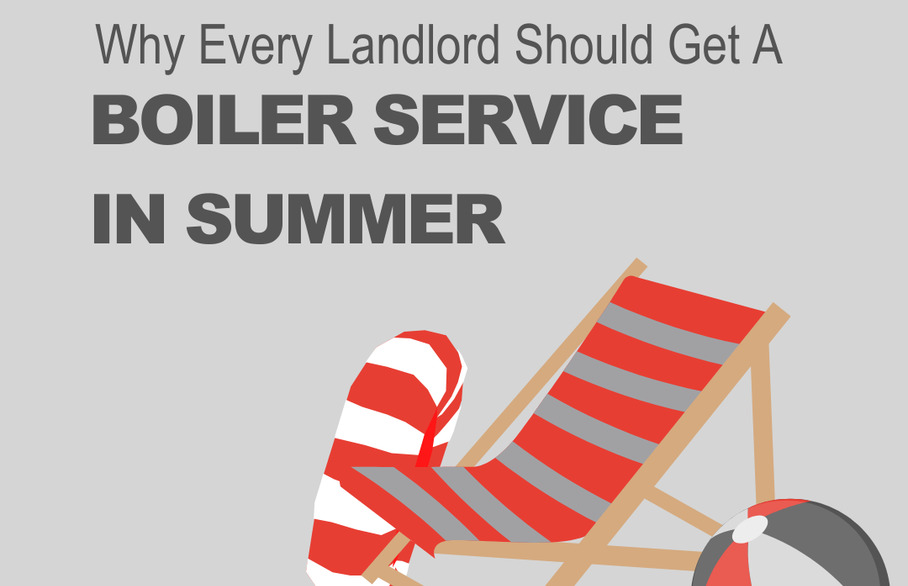 Landlords, Plan for Winter – Now
Picture this: it's a cold winter night, you're snuggled up in front of the TV, hot chocolate in hand and your phone starts ringing… It's your tenant, the boiler has packed up and they're freezing. Cue every landlord's worst nightmare. Getting hold of an out-of-hours boiler engineer is one thing, paying for their extortionate fees is another.
That's why it's important to get ahead of the cold winter months and get your rental property boilers checked now. (Yes, we're talking about heating and hot water in the summer when we're all melting from the UK heatwave.)
Landlords, in this quick read, we look at why you need to get your boiler checked now.
Do you have to get a boiler serviced?
Yes. As a landlord, an annual boiler service is a legal requirement (as well as checking any other gas appliances in the property). It not only ensures the appliance is in good working order, but it means that everything is safe and sound for your tenants.
You also need to keep a copy of the Gas Safety Certificate for at least two years to make sure you're meeting your obligations.
When should you book a service?
The summer months are the best time to book a service with a Gas Safety registered engineer. Leave it much later and you'll be struggling to find a decent engineer with any free time. Come October, they'll be running around fixing any issues that people haven't noticed during the summer months.
Booking ahead ensures that everything is in good working order for winter and (hopefully) saves you unnecessary emergency call-out fees.
Should you get boiler insurance?
Although this is an extra expense and not a legal requirement, it is a good idea. Having specific boiler cover in place ensures that you're protected in case of any breakdowns and can get the problem dealt with quickly. Many big names also offer monthly care packages that save you time and hassle.
If you're a landlord looking for new tenants, get in touch with us!