Living Room Staging Tips To Sell Property
February 8th 2020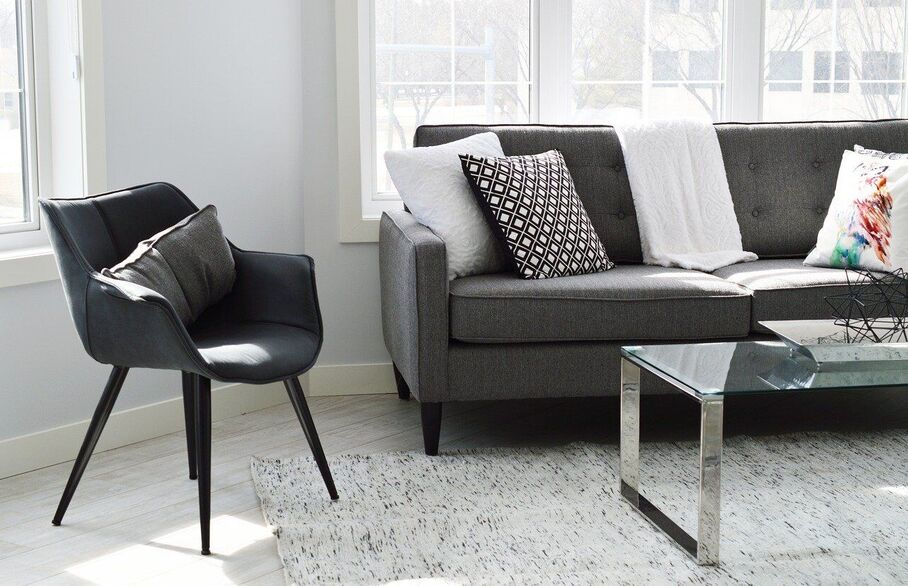 Selling your home is often a challenging process, and it is vital vendors think about what buyers are looking for. There will be features of your home that you adore, but to best connect with buyers, you need to consider what they are looking for. At Thomas Morris, we are pleased to say we have helped many local vendors connect with buyers; and a lot of this is down to knowing what buyers are looking for.
All rooms are important, but your living room is a hub of modern life. Therefore, the impression buyers form of your living room plays a significant role in the overall impression they have of your property. We are pleased to offer living room staging tips to sell your property.
Your suite impacts buyers
When it comes to the focal points of the living room, the TV and your sofa are the aspects which people focus on. If you are looking to create a positive impression, it is best to minimise flaws or potential problems. An outdated or inadequate standard of the suite can cause problems, so it makes sense to offer a contemporary couch in your home.
With a modern sofa, you create a stylish look that sets the tone for a buyer; and it helps them to picture themselves living in the home. This is the platform for buyers making an offer.
The carpeting should be of a high standard
Similar to your couch, if you have an outdated or inferior carpet, buyers will likely form a negative impression of the home. Sofas and carpets can be easily replaced, so they shouldn't be deal-breakers in the sales process, but if buyers don't like the look of a room during the viewing process, it can limit their desire to make an offer on the home.
At a minimum, make sure the carpet has been cleaned to a high standard, and that it doesn't detract from the room. If you intend on upgrading your carpet before selling your home, opt for a neutral colour.
Other things to consider when presenting your living room include:
The lighting – the trend these days is to utilise smaller lights around the room as opposed to relying on a single light in the centre of the room
Accessories like cushions, throws and rugs can add colour and personality without overwhelming the room or prospective buyers
Finishing touches matter so consider candles and magazines to further emphasise the style of the room
"We believe staging your home with a likely buyer in mind is a crucial part of the sales process" said Thomas Morris Huntingdon Branch Manager Caroline Woodall. "The living room is a vital hub, and if you connect with buyers here, you will go a long way to encouraging them to make an offer."
Selling your home is stressful, but with the right support, you can make the process easier. If you are keen to sell your home this year, we are happy to help. Book a valuation at a time that is suitable to you or; you can phone our Huntingdon branch, managed by Caroline Woodall by calling us on 01480 414555.