Four tips on navigating an uncertain property market
November 11th 2023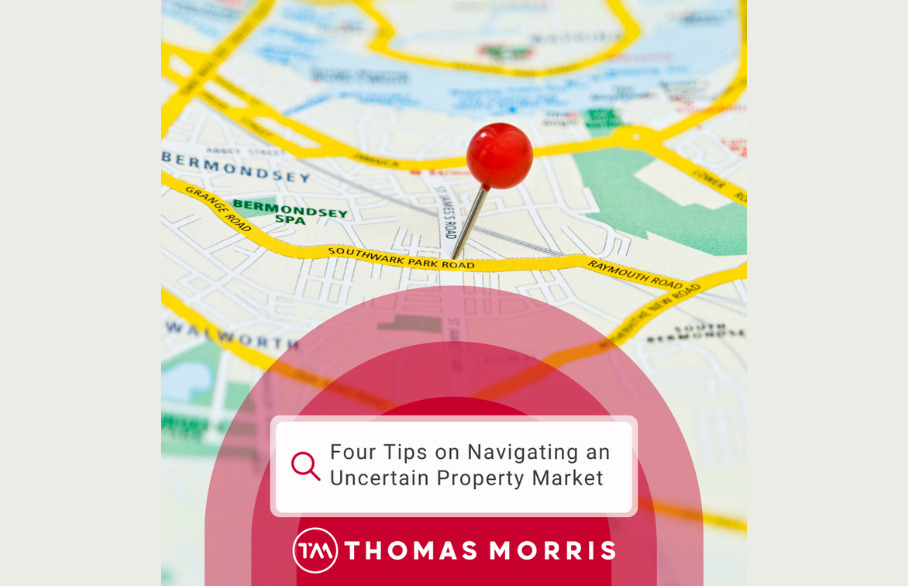 "How will the property market fare next year?"
If we had a pound for every time we've been asked that question throughout our years in business, we'd be penning this article from a luxurious yacht.
The fact of the matter is nobody truly knows the future of the property market—anyone who claims to be able to is telling fibs.
The consensus is that prices are unlikely to skyrocket, but a crash seems improbable, too. There's a balanced demand and supply dynamic that keeps things stable.
If you're considering selling next year, we advise focusing on factors within your control rather than stress about any market fluctuations.
Here are four tips to help you "control the controllables."
Are you fully committed to moving?
It may seem counterintuitive for us to ask, but we find that sellers who are committed to the process usually have a smoother, happier experience. Uncertainty can cause stress once the selling process is underway.
Choose the right estate agent
This could be your second most important decision after deciding whether to sell. Don't just go by the valuation they offer. Investigate reviews, establish rapport, and understand their marketing strategy for your property.
Get the pricing right
While you can't control the market, you can set a competitive price for your property. Setting the price too high might make your property less appealing, leaving it 'on the market' instead of being in it. Make sure the valuation is backed up by comparable evidence.
Make a great first impression
You can't dictate personal tastes, but you can present your property in the best possible light.
And we're here to advise you how to do that and anything else related to selling your home.

Interested in selling? Book a valuation with us today or contact your local branch to find out more.