Ramsey - Where Buyers Look During Viewings – New Study
November 20th 2020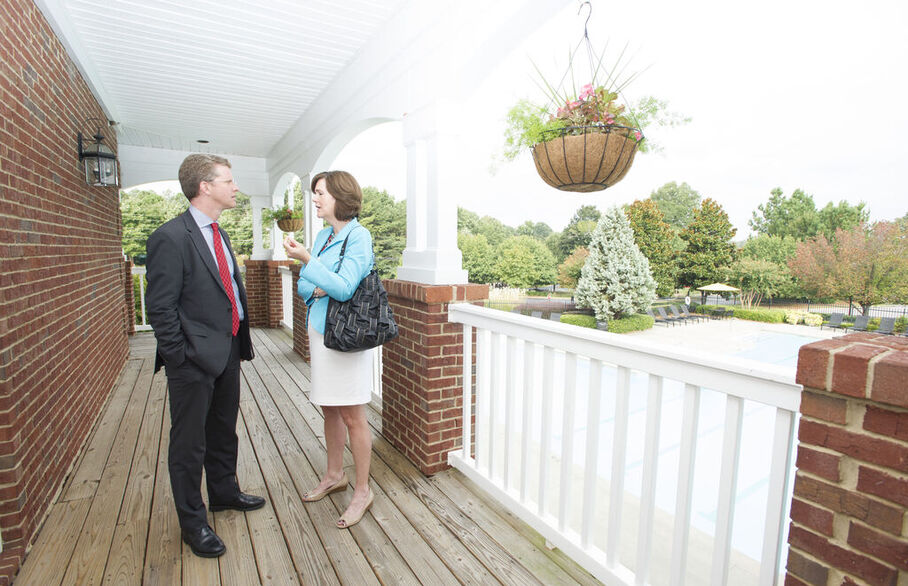 With the stamp duty holiday in place, this is an ideal time to sell your home. If you are a homeowner in Ramsey, contact Thomas Morris and we'll arrange a property valuation for you.
A property valuation is the ideal starting point in connecting with buyers. However, our support doesn't end here, and we will be more than happy to take you from start to end of the sales process.
What do buyers look for?
We all know the key features which buyers find important in a home, but during the viewing process, where do prospective buyers look?
An innovative study carried out by comparethemarket.com offers insight into what prospective buyers look at, and test, when viewing a prospective property. These might not be the factors which make or break a buyer's resolve to make an offer, but if problems arise, a buyer might not be inclined to follow up their initial interest in the property.
Some of the most commonly considered points include:
The quality and condition of radiators

Access to a garden space

The level of water pressure

Cupboard doors

The comfort of beds

How well the oven works

How light switches work

The accessories which add a touch of personality to the property
Mark Gordon, head of mortgages at comparethemarket.com, said: "UK house prices are currently on the up and with the stamp duty holiday prompting more buyers to get on the property market, it's a competitive time for homeowners looking to sell their home. We conducted this experiment to determine the areas of the home buyers look at most to help sellers maximise their chances of a sale. Some sellers may not have considered these factors when preparing their homes for viewings, so we hope our insight will help them focus on the areas they should check and freshen up."
Buyer Demand Is Also Looking Up
Knowing where prospective buyers look when viewing property is crucial, because as you probably know, demand for property has increased in recent weeks. There is significant demand for homes, driven by the stamp duty holiday, and if you plan on selling your home; it is important to act quickly.
Tim Bannister, Rightmove's director of Property Data, said: "Increased competition for second-stepper homes has pushed prices to a record this month for those looking to take the next step up the ladder. Needing more space has always been the most popular reason for moving house, but now there's a new urgency for extra space to be able to work from home, which means that there are different sets of buyers competing for the same type of property."
"Buyers are looking for space when they view property, so vendors should look to maximise the space on offer in their home", said Thomas Morris Ramsey Branch Manager Joe Rattue. "Knowing there is significant demand, and tailoring your home to meet the needs of eager buyers will help you connect, and sell your home."
If you are looking for help with any matter of the housing market, it is best to speak to property professionals. You can book a sales or rental valuation appointment directly on line at a time and date of your choice by clicking here or alternatively or you can phone our Ramsey branch on 01487 814666.