Selling Your Home – Can You Leave Furniture?
January 18th 2020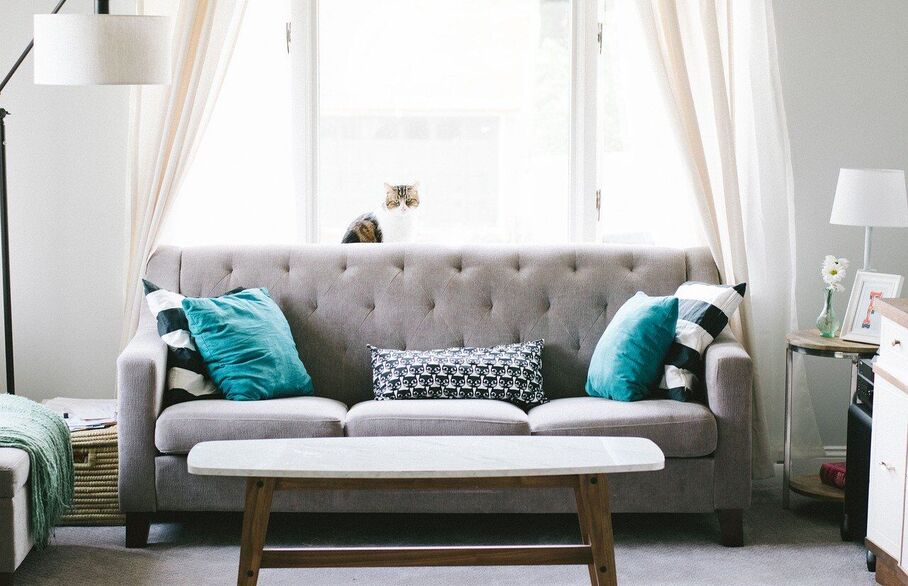 If you plan on selling your home, there is a lot to be said for connecting with a buyer. If you engage a buyer and provide them with reasons to buy from you, as opposed to another vendor, you enhance your chances of selling your home. Therefore, it is worth your while learning what property buyers are looking for in a home, and what they do with their home once they have bought it.
This is why the information provided by in a study by Norton Finance, a loans broker, is of interest. The Home Improvements Report 2019 commissions by the company spoke to new homeowners. The study revealed 1,000 new homeowners had spent £13,000 renovating their home less than a year after moving into their new home.
New furniture is popular with homebuyers
The most expensive area for improvement was new furniture. This was followed by a new kitchen, a modern bathroom and energy-efficiency improvements around the home. All these changes make sense, and they may reflect the new homeowners' tastes, or issues with the property when the previous owner sold the house.
Given the sums of money spent by new homeowners on furniture, if you don't plan on taking your furniture with you, you may have something to bargain with. Equally, if you aren't attached to your furniture, it may be better to offer it to potential buyers in an attempt to make your home more appealing to them.
Can you make your property more appealing to likely buyers?
If you include your furniture as part of the deal, your home may become more attractive than other offers. Buying a home is expensive, and anything which helps reduce the cost of purchasing property, without compromising on the quality of the home is welcome for a buyer. Therefore, if you don't need your existing furniture in your new house, you should consider offering it as part of the sales process.
Another area where new homeowners spend a lot of money is on home technology. Devices like Amazon Echo and Nest are commonly cited as essential purchases for a new homeowner. These devices are often personalised, so you may not wish to offer them as part of the sales process. However, if you already have these devices around the home, make sure to display them prominently. They are likely to capture the attention of possible buyers, and this may help to position your home as a smart option.
"At Thomas Morris, we know it is difficult for vendors to stand out in a competitive market", said Thomas Morris Royston Branch Robert Arnold. "If there is any way you can gain an advantage over other vendors, it is worth considering. With statistics indicating new homeowners spend a lot of money on furniture, you can help them out, and make your home more attractive, by offering furniture as part of the sales process."
Selling your home is a challenging process, but we are here to help. To book a valuation appointment at a time that is of suitable to you, click here. Alternatively, you can phone our Royston branch, managed by Robert Arnold by calling us on 01763 243331.