Thomas Morris are sleeping on the streets!
December 23rd 2022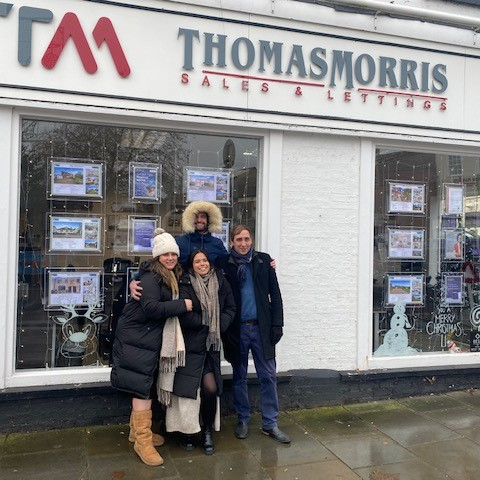 Christmas is a time of year that gives us the opportunity to celebrate and spend time with friends and family. At Thomas Morris, we also take this opportunity to reflect on those who are less fortunate than ourselves.
Most of us are privileged enough to enjoy the festive period inside a warm home . Sadly, there are people who must find a safe and dry place to sleep every day of the year, not just at Christmas time. They struggle to find food and clean clothing. It's difficult to imagine what this must be like.
This year, as we have done year on year, we are preparing and serving breakfast to the most vulnerable on Christmas morning and our brave colleagues Will Spicer, Fran Hogben , Robert Arnold, Paul Blake, Jenna Lodge, Lisa Fenna and Lucy Thomas, have decided to brave the cold
on 11th January and SLEEP ON THE STREETS for one night, to try and raise as much money
as they can to support 3 Pillars Feeding The Homeless. All of this is done with the support of Agents Giving, Relocation Agent Network and The Guild of Property Professionals.
This fantastic charity has been set up with the objective to: "Provide for those people (who are many) living on the streets in towns and cities with food, bedding and clothes".
We are aware that most of us may be facing our own challenges, especially with the cost-of-living crisis, but would urge anyone to donate what they can, whether it be a few pennies or pounds to this fantastic cause using the link below.
https://www.justgiving.com/team/tmsleepoutchallenge2023
Please feel free to pop down and see us on the 11th January, we will be outside our ST Neots branch on the Market Square from around 8pm and would appreciate as much support as we can get as we sleep on the streets for the night.
Wishing you all a wonderful Christmas and THANKS as always for your support.