Smart lighting ideas to boost the value of your property
August 11th 2023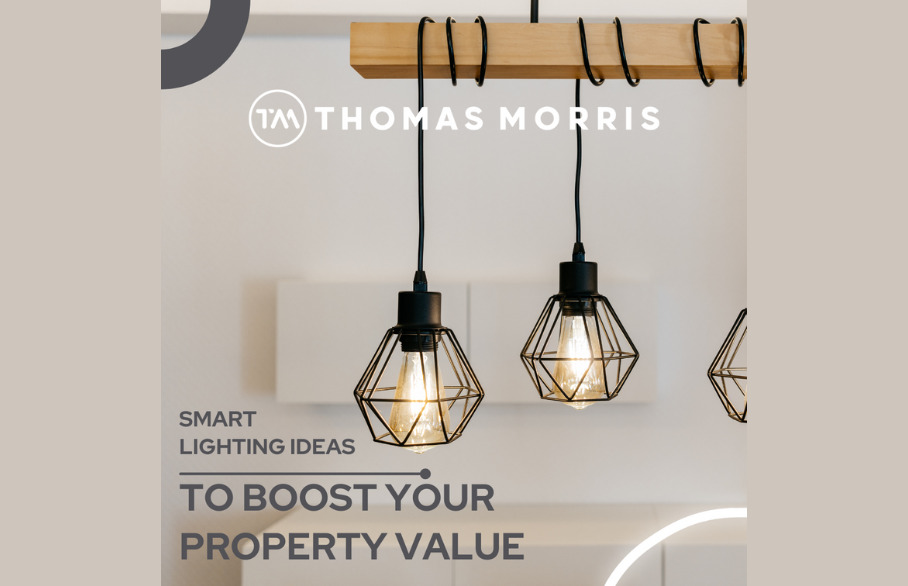 If you're looking for ways to improve the appearance of your property without spending a fortune, then it's time to turn your attention to your home's lighting.
Light and bright properties always attract buyers as they look more welcoming and spacious than their dark, dingy counterparts.
So by tweaking the lighting in your home and making improvements where necessary, you can be confident that buyers see your property at its very best.
Here are some key points to consider.
Maximise natural light – There's nothing quite like a home bathed in natural sunshine, so throw open the curtains, blinds and shutters and let the sunlight in. Also, ensure windows and glass doors are sparkling clean.
Layer up – Top interior designers rarely rely on a single light source in a room. Instead, they carefully layer the lighting to set the mood and create drama. Downlights or chandeliers are good for creating ambient lighting, while standing lamps and sconces can brighten shadowy corners. String lights and table lamps can provide a soft glow, while pendants illuminate specific areas, such as kitchen work benches.
Create atmosphere - Candles and tea lights can help create ambience and warmth in the bathroom and dining area, while lanterns can elevate a garden space.
Don't go too far – Avoid stark lighting (like the fluorescent strip lighting you get in hospitals). Going for white LED bulbs will make the room bright but not clinical.
Add mirrors – Mirrors reflect light and make a space feel brighter. For maximum effect, place a mirror opposite a window.
If you're looking to sell your property, contact us today for a free valuation on a day and time of your choice!