Your guide to smarter home security for the darker evenings
October 14th 2023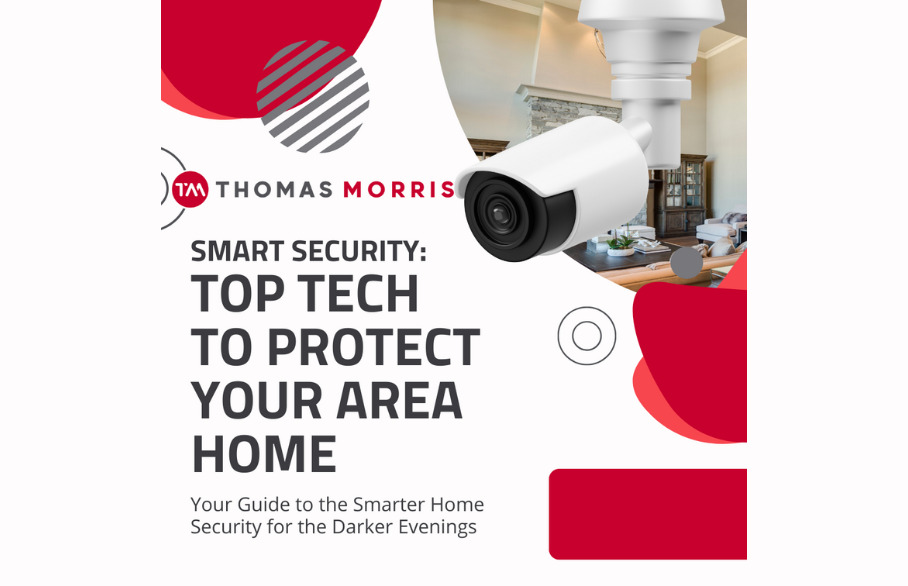 As the days get shorter and nights grow longer, the need for effective home security becomes increasingly more important.
Homeowners have more options than ever regarding innovative security technologies designed to keep their homes safe during the darker months.
Let's look at some of the options available.

Video doorbells
Video doorbells are beneficial, especially when it gets dark earlier in the evening. These devices offer two-way communication, allowing you to see who's at your door and speak with them without opening it. Brands like Ring and Google Nest are popular, offering seamless integration with other smart home systems.

Smart locks
Smart locks offer another layer of security, with features like voice activation, fingerprint recognition, and even retina scans. Companies like Yale and August offer smart locks that provide robust protection without compromising convenience and can be easily controlled via your smartphone. So they are a win-win.

Indoor and outdoor cameras
Indoor and outdoor intelligent cameras have become increasingly sophisticated, offering high-resolution video, night vision, and motion detection. These features become more valuable as the nights grow longer. Brands like Arlo and Eufy offer cameras that provide 24/7 property surveillance and can be accessed remotely via an app on your phone.

Alarm systems
Many modern alarm systems are more than intruder alerts; they also include built-in smoke and carbon monoxide detectors, offering an all-in-one safety hub for your home.

Home automation integration
One of the most exciting aspects of modern smart security is its ability to integrate with broader home automation systems. For example, as the nights get longer, your smart lights can flash to alert you of a security breach, or your smart thermostat can turn off the heating if a window is left open, saving you energy (and a few quid).

Thanks for reading, and if you have any questions about the fast-changing property market, contact us today.