Spring Cleaning 2020: Improve Value and Health
March 14th 2020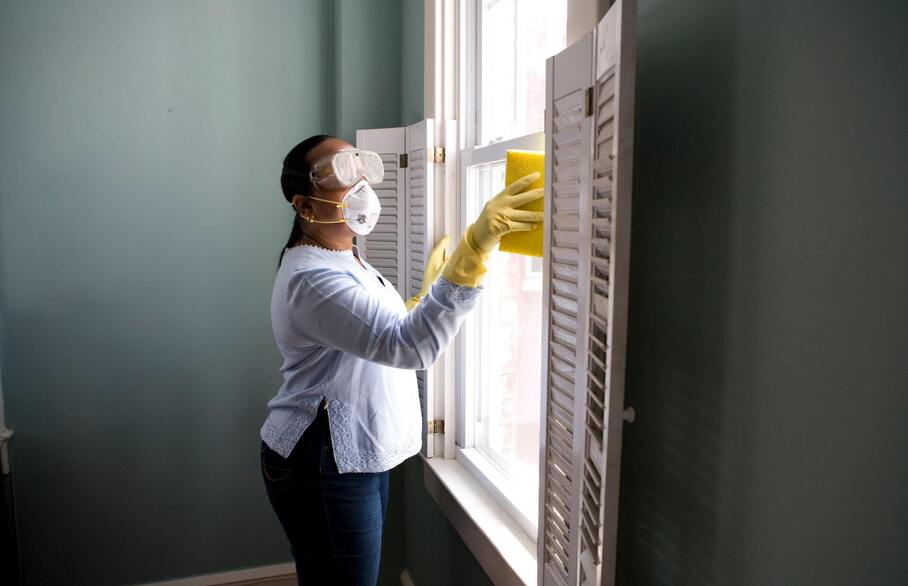 Spring is almost upon us, but it is easy to see why many people have their attention turned to other matters. Brexit remains in the background for many people, people are trying to evaluate what the Budget means for them, and of course, we have the Coronavirus to contend with.
This has placed a higher level of focus on our health and our daily activities. It is important to follow guidance from specialists, but it is natural everyone will look for ways to stay fitter and healthier.
Therefore, it is not unreasonable a lot of people are planning on spring cleaning their house thoroughly. It may be that we all have to spend a lot more time indoors for the short-term, and this may provide an ample opportunity to freshen up your home.
Some of the ways you can positively affect the value of your home through spring cleaning include:
Washing your windows and making sure the frames are in excellent condition
Scrub your floors, making sure they are as stylish and as robust as possible
Scrub and seal grout to improve the appearance and to block out areas germs may fester
Declutter the property to create more space
If you follow these tips, not only will you make your home more appealing for yourself, it will be more attractive to potential buyers. This may help you enjoy a higher price for your property.
Some of the leading health benefits associated with spring cleaning included:
A Scottish Health Study suggests spring cleaning and housework can help you reduce stress and anxiety – make sure you clean for at least 20 minutes at a time and used scented products
Spring cleaning can make it easier for people to breathe in your home, particularly people who suffer from allergies
Decluttering your home can often lead you to feel more relaxed and stressed – if you think things are piling on top of you in life, take time to clear your home
If you give your home a thorough clean, you will provide yourself with a challenging workout
Anyone who works from home may find that a more immaculate home helps them to be more productive
The National Sleep Foundation reports that cleaning your bedroom can improve your chances of getting a good night's sleep
It is natural to focus on the aesthetic benefits of cleaning your home, but with a spring cleaning providing you with a fresh and revitalised home, it can also boost your health. If you are looking for something to put a new spring in your step, cleaning and clearing your home is likely to be a worthwhile activity.
"Some people take to spring cleaning more readily than others, but there are tangible benefits of cleaning your home this spring," said Thomas Morris Ramsey Branch Manager Joe Rattue. "Anyone who is planning on selling their home this year will find spring cleaning helps you present your home in the most effective manner."
Selling your home is stressful, but it is possible to feel more confident about your chances and the market in general. If you need help with any part of the sales process, we can help. Book a valuation at a time that is suitable to you or; you can phone our Ramsey branch, managed by Joe Rattue by calling us on 01487 814666.