Stay Up To Date With Tenant Demands
April 23rd 2021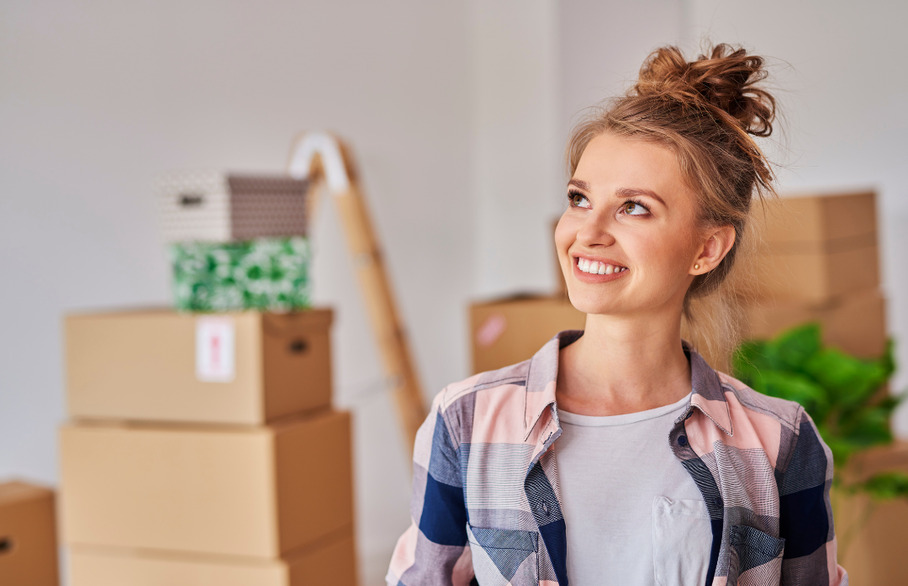 One of the most challenging aspects landlords face is staying up to date with tenant demands. If your tenant is happy, being a landlord is a simpler role.
At Thomas Morris, we have a strong local presence across the country. We know what landlords and tenants face, and this ensures we help you make an informed decision.
Given everything which has happened in the past year, it is no surprise that tenants are re-evaluating what is important to them. As a landlord, if you stay up to date with what tenants want, and ensure they get it, you will be ideally placed to meet their needs.
We are here to assist you stay up to date with what tenants' demand.
Fresh study shines a light on what tenants require
A study by Ascend Property uncovered the following responses:
83% of respondents said they would pay in rental fees for a property which me their needs

81% of respondents said they don't think the current rental market stock is capable of meeting needs
What issues do tenants have?
There was a follow-up question which asked why respondents felt this way, and the responses were as follows:
24% of respondents didn't there was enough garden or outdoor space

A further 20% said the rental property was too small inside the accommodation

19% of respondents complained about a lack of parking

10% of respondents moaned about a lack of natural light

10% of respondents complained about a lack of privacy
What matters to tenants?
While it is important to hear what tenants dislike about rental property, it is also crucial to know what tenants like or what they want to see. The following responses were received:
26% of respondents said the price of the rental property was the most important factor

This was closely followed by the quality of life in a home and area

Location of the rental property was cited by 23% of respondents

20% of respondents said size was vital for finding a good rental property

14% of respondents said the availability of outside space was crucial
A previous study by Ascend suggested:
Build To Rent (BTR) stock had increased by 135% since 2017

This is a clear indicator of the rapid growth of the sector

However, BTR is still new, and only accounts for 1% of rental stock
Therefore, many tenants remain unaware of what BTR is, and how it might be of benefit to them
Ged McPartlin, Managing Director of Ascend Properties, said: "It's hardly a surprise that so many tenants are still unaware of the build-to-rent sector although we've made some considerable headway in just a few short years. What's also clear is that many renters feel that traditional rental stock simply doesn't meet their needs and with more of us renting for longer, they want a property that is better suited to the modern-day world."
Ged McPartlin continued by saying; "This has been the driving force behind the build-to-rent sector and the provision of properties that residents want to live in, rather than make do with. The combination of privacy, community, modern-day living standards, amenities and space are the foundations of all build-to-rent developments and our research shows residents are also happy to pay more for a place they love to live within."
If you would like to arrange a valuation of your rental accommodation, even in these challenging times we can provide this service. We can currently provide a range of safe property and lettings market services, aimed at helping you make an informed move.
If you are looking for help with any matter of the property or lettings market, it is best to speak to property professionals. You can book a sales or rental valuation appointment directly on line at a time and date of your choice by clicking here or alternatively click here for individual branch contact details.