Tenant Concerns Over Energy Bills
December 24th 2021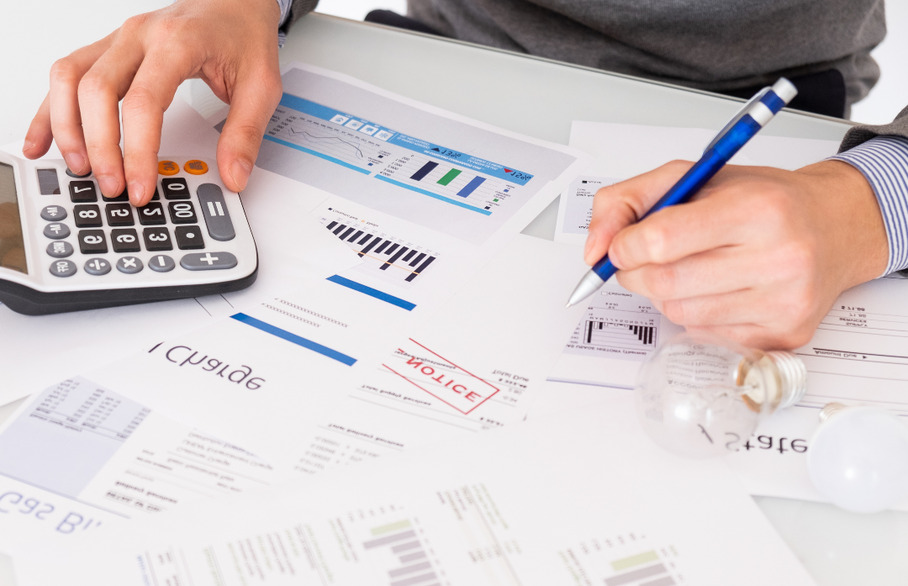 It is vital landlords are aware of the challenges tenants face, and if possible, landlords should take steps to alleviate some of the issues and concerns tenants face.
This is something we understand at Thomas Morris, and it is something we see in various studies.
There are growing concerns over rising energy bills
Some of the headline figures from the study include:
65% of UK tenants say rising fuel costs will hamper their ability to pay energy bills

62% of respondents said they may struggle to pay their rent this winter

57% of respondents said these concerns are negatively impacting their mental health

46% of respondents said their energy bills could be better managed if landlords improved the energy efficiency of the property

28% of tenants said they lack support from their landlord when it comes to managing energy usage
Tenants have suggested some changes for landlords to make
Some things which tenants are calling for landlords to improve include:
Improving the insulation at the property, said by 73% of respondents

Filling draughts in, said by 54%

Upgrading the boiler, cited by 45%

Installing double glazing, named by 44% of respondents
Some of these moves can be costly, although it would be a good investment in the long-term.
Kate Faulkner, founder of Propertychecklists.co.uk, said: "A great first starting point for landlords in terms of helping their tenants to take energy-saving steps is to arrange for a smart meter installation if they are the bill payer. Or if their tenant is the bill payer, to empower them to request a smart meter installation. Smart meters can also help ensure any problems with utility bill payments at the end of a lease are avoided and better still, the less money tenants spend on their utility bills means the more likely they are to be able to afford their rent payments."
Smart Energy GB, alongside Propertycheckists.co.uk have listed five tips on how landlords can support tenants:
Installing a smart meter

Reviewing what eco-friendly solutions the property has in place

Installing LED lighting around the property

Installing thermostats on radiators

Reviewing and upgrading insulation if possible
What do the energy experts say?
Iagan MacNeil, Head of Policy, Smart Energy GB, said: "Households across the country are seeing their energy costs going up, so it is more important than ever that landlords do their bit to make their tenants lives easier when it comes to managing their energy use and bills, as well as increasing the energy efficiency of their properties. Smart meters are useful in that they provide automatic billing and greater visibility of energy use in near real-time, so tenants know in pounds and pence how much they are spending each day. It is a bill payer's right to have a smart meter, so we hope that landlords responsible for the energy bill will consider installing a smart meter or work with their tenants to get them installed in their rental properties."
Peter Smith, Director of policy and advocacy National Energy Action, adds: "Tenants in the private rented sector often face higher energy costs as they tend to live in the least efficient homes. It's, therefore, no wonder that 65% say they worry they may struggle to pay their energy bills. Landlords have a big role to play in helping to make the impact of higher prices more affordable and therefore increasing the chances their tenants can make the rent. Energy efficiency interventions can help make significant cost savings but even a smaller step like having a smart meter would help tenants manage their energy costs."
Peter concludes: "Smart meters can also reduce the need for landlords to support tenants through the moving-in process and reduce disputes with things like final meter readings at the end of a lease, leading to lower costs relating to disputes. Additionally, during void periods, landlords would have an increased ability to keep the meter topped up to avoid build-up of damp in the property which could require increased maintenance. Whilst its right to keep your landlord informed of any changes to their properties, it is important tenants know they can access these benefits without having to have the consent of their landlord and landlords know what's in it for them".
If you are looking for help with any matter of the property or lettings market, it is best to speak to property professionals. You can book a sales or rental valuation appointment directly on line at a time and date of your choice by clicking here or alternatively click here for individual branch contact details.