The six main reasons why people move home
December 5th 2022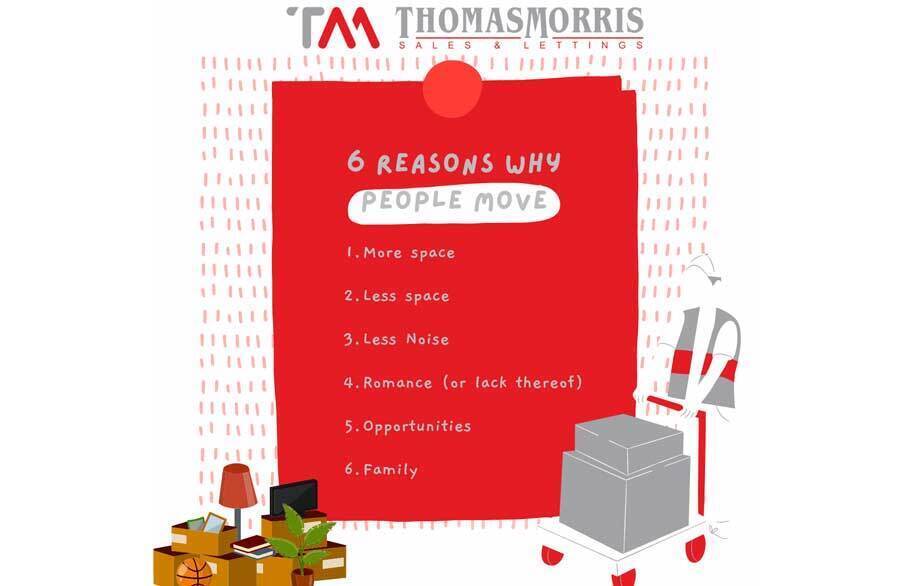 Are you thinking of moving or improving?
Should you stay or should you go?
Settling down or moving on up?
If the above questions sound familiar to you – you're not alone.
And that's because, according to the statistical website Statista.com, more than 365,000 people in the UK are actively thinking about moving home.
But what makes people want to up sticks to seek new pastures?
Below are six of the most common reasons people sell and buy homes.
More space – Growing families need more room. This is a crucial driver of the housing market – the upwardly mobile upsizers.
Less space – Older people downsizing from a home that's now too big for their needs is a fast-growing section of today's market. This has been fuelled by the cost of living crisis and how much it costs to heat and maintain larger homes.
Less noise – Nuisance neighbours, or to a milder extent, disagreeable people next door are another popular reason people move home.
Change in relationship – New relationships are another common factor in people moving. The flip side is separation and divorce, meaning people need to move on.
Better opportunities – Be it a better school catchment area or proximity to work opportunities, this is another popular reason why people buy and sell homes.
Family ties – Moving closer to family, especially when young children are involved, is high on the list of what makes people move.
At Thomas Morris Sales & Lettings, we've helped hundreds of people move home successfully.
So if you are thinking of moving for whatever reason, call us today.