The True Cost Behind 'Cheap' Estate Agency Fees
March 29th 2022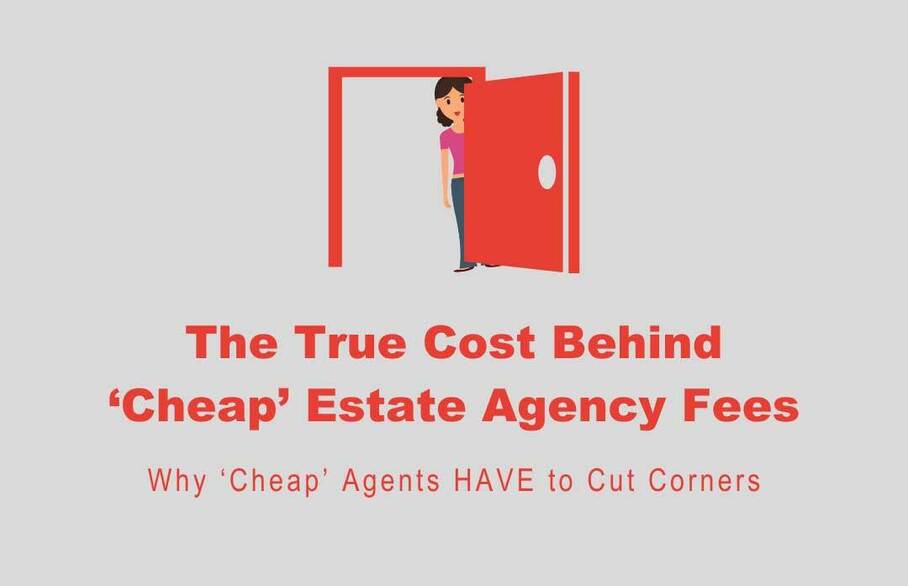 We all love a bargain. That satisfying feeling when we've managed to get our hands on something while saving money.
But there's a big difference between getting value for money and something cheap as chips. Especially when it comes to such an important decision as choosing an estate agent to sell your most valuable tax-free asset.
Below are three reasons why agents who charge rock bottom fees (but deliver poor service and results) might not be the wisest choice if you want to achieve a premium price on your property.
The first corner a cheap fee agent has to cut is service. They often do not have the money to employ a team that can give clients personal service and expert advice.
The second thing to suffer is often the time they can spend looking after you. Many cheap fee agencies get as many homes on their selling books as possible. Add this to point one, and you have a recipe for clients feeling underserved. Pile them high and sell them cheap works for some supermarkets but doesn't in the property world.
You need to invest money in the initial marketing of a property. Such as great photography, detailed floorplans, advertising on the property portals, and a skilled team trained to do their jobs well. These things all help a property sell for the best possible price. Unfortunately, cheap fee agents often do not have the resources to invest in these vital areas, so the standard of your property's marketing drops – reducing the demand and interest it creates among prospective buyers.
A good, fairly priced agent will more often than not help you achieve the best possible price in a time frame that suits you. They do this by having the time, experience, marketing nous and resources available that cheap agents don't have.
We'll leave you with this quote we love.
"Price is what you pay. Value is what you get."
Warren Buffett, one of the wealthiest people in the world who knows a thing or two about getting a good deal.
If you have any property related questions get in contact with us today. Book your valuation appointment at a date and time of your choice
or get in touch with your nearest branch