Weather-proof your autumn move
September 30th 2023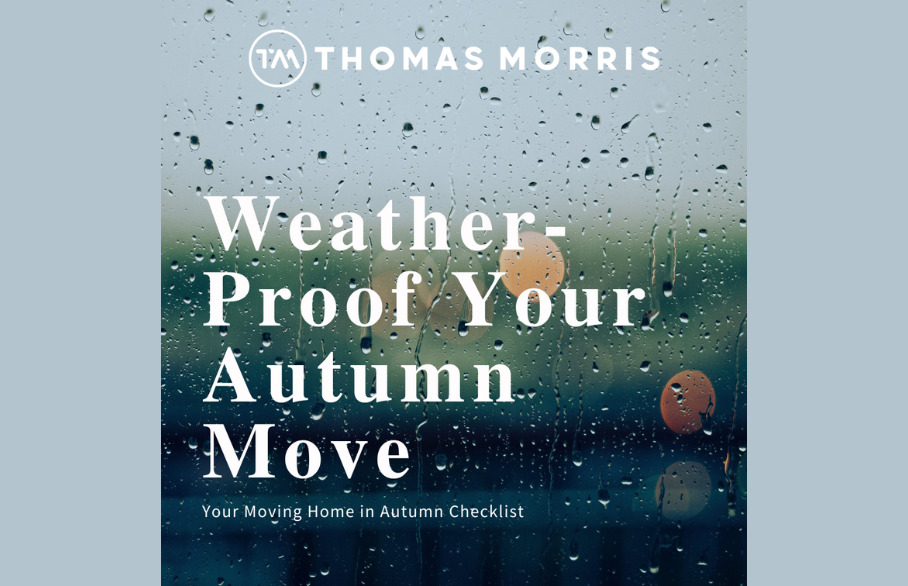 Are you considering moving this autumn to be in a new home by Christmas?
This 90-second read will help to get you ready.

Start now
Preparing for a home move always takes longer than you think, so start now. Declutter and donate or sell unwanted items. Not only does this reduce your moving load, but it makes your home more appealing to potential buyers if you're on the market.

Weather-proof your move
British autumnal weather is notoriously unpredictable. Purchase weather-resistant packing materials to protect your belongings. This could include plastic wrap for furniture and waterproof boxes for electronic items. Monitor the forecast and have a contingency plan for wet or windy weather.

Garden and outdoor items
As the summer blooms fade away, it's the perfect time to trim and prepare your garden for the move. If you have potted plants you wish to take, consider how they'll fare in a move and prepare them adequately. Similarly, clean, pack, and cover outdoor furniture to protect it against the elements.

Seasonal essentials: Easy access
Set aside autumn essentials like raincoats, wellies, and umbrellas for easy access during the packing process. Likewise, keep a separate box for hot drinks like tea or hot chocolate; you'll appreciate this when settling into your new home on a chilly evening.

Choose the right removal company
Autumn is a popular time for moves, so booking a reputable removal company in advance is crucial. Ensure they are experienced in handling removals during variable weather and have adequate insurance to cover any weather-related damages.

Remember, the key to a smooth autumn move is preparation, so start early and contact your local branch if you need help finding a new place to call home.