What an estate agent's social media tells you about their business
May 3rd 2023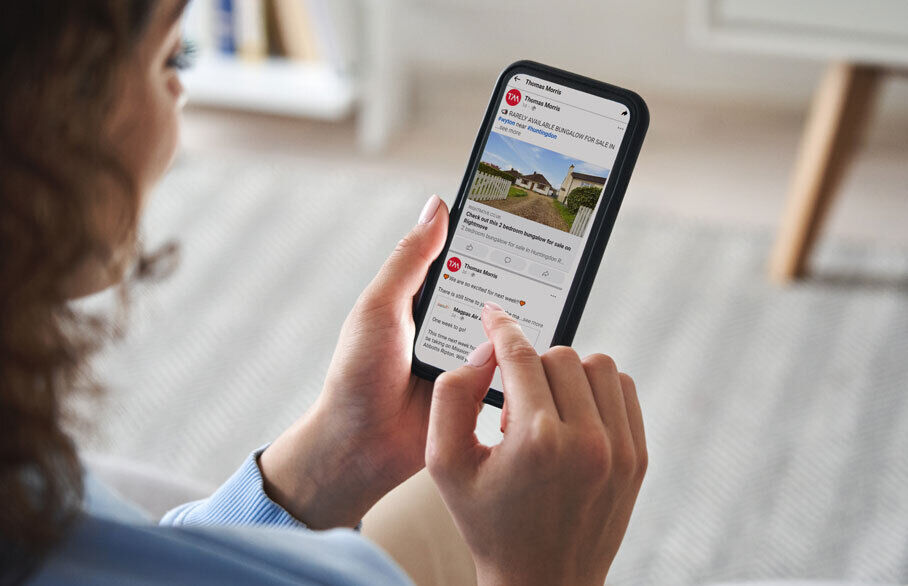 The days of estate agents sticking glossy property snaps in a shop front window and waiting for the phone to ring are long gone.
Today's agents must be adept at generating buyer interest through a multitude of channels, including property portals, social media, mailing lists and their own websites.
So how do you spot an agent who's ahead of the multimedia game? Here are the signs to look for.
High-quality imagery
Are the property photos used on the agent's website of a high standard? If you were hunting for a new home, would you be impressed? Properties should look light, bright and spacious in sales photos. Amateur-looking shots of dark and dingy rooms are a red flag.
Varied content
The best agents don't just promote the homes they're selling. They also share helpful property tips and post about local events and worthy causes. Why do they do this? They're playing the long game and want to build interest, trust and name recognition.
Reviews and testimonials
You can't take everything you read on the internet as gospel, but online feedback can be a useful indication of an agent's local standing. Reviews and testimonials can provide useful background and give you an idea of an agent's strongest qualities.
Values
An agent's social media content should give you some insight into what drives them. This will help you decide if your values align with theirs. Why does this matter? It's vital that you choose an agent with whom you can build a rapport.
If you'd like a free property valuation, contact us today.
Or contact your nearest branch.