What to Consider When Moving Due to Education
July 5th 2022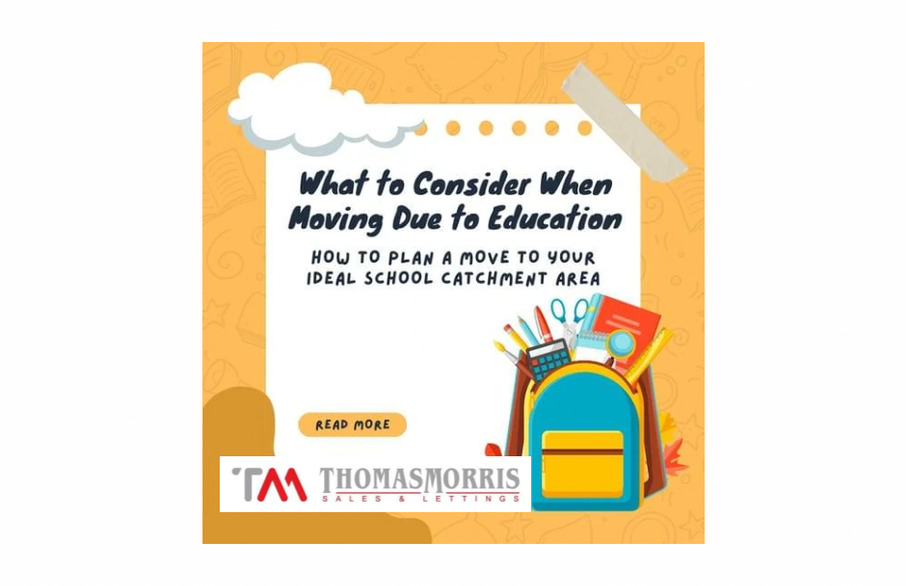 The most popular reason families want to move is to get a bigger home for their growing needs, but that's followed closely by moving to be in a property within the catchment areas for good schools .
A catchment area is a geographic area from where a school's pupils are drawn.
According to information from the Post Office, catchment areas are based on your child's permanent address . However, they're also subject to change, so the best thing to do is look up the schools in your area and contact them directly.
And while it may be unrealistic to have your move complete by the start of the new academic year in September, it's worth starting to plan now if being in a specific catchment area is essential to you and your family.
Here are five things to consider when planning a move due to school catchment areas.
Be prepared to pay a premium for a property in a catchment area for schools rated good or outstanding by Ofsted. This is because these properties are in demand, and the price reflects this.
Make a shortlist of schools that you are keen on. Then, aim to visit them rather than simply relying on an Ofsted report alone.
Do your homework. Speak to people with children who go to the school/schools you are interested in. There are plenty of community Facebook groups where you can seek advice and experiences from people whose children attend schools in the catchment area you have your eyes on.
Think ahead. We deal with many people who buy in their desired catchment areas years before their children are of the age to go to a specific school.
Do the maths. Work out what moving to a school catchment area will cost. An excellent way to do this is to spread the costs over the time your child/children will be educated there.
We've helped hundreds of families move to the catchment areas of their choice.
Call us today if you have any questions about moving for educational reasons.