What to Look Out for When Choosing the Best Builders
May 9th 2022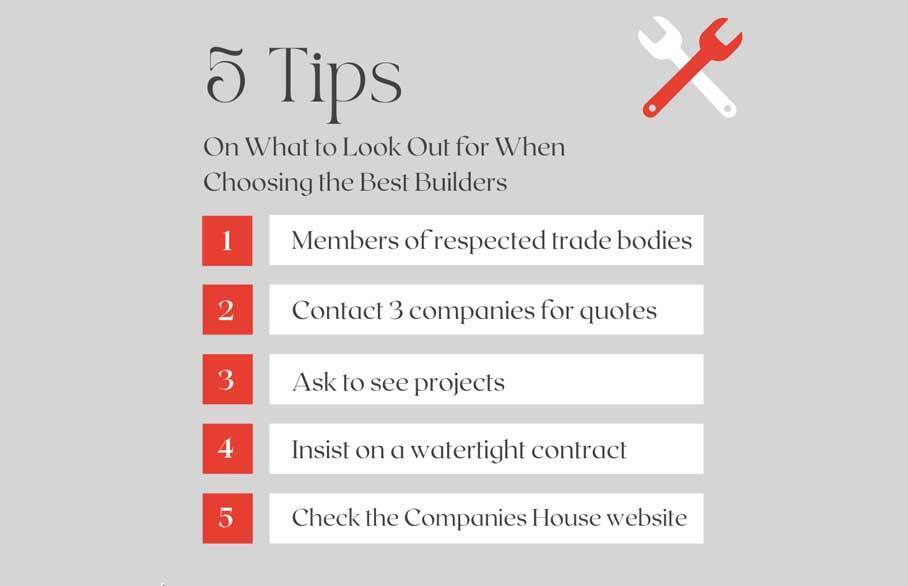 Whether you are refurbishing to sell, rent out, or live in your property, there's one decision you'll make that needs to be spot on. The choice can be the difference between a relatively enjoyable experience to a stress-inducing lengthy nightmare.
What is it that's so important? The answer is choosing a great builder to carry out the work.
The phrase 'Cowboy Builders' has become part of everyday speech, but it's relatively simple to avoid them and discover the best tradespeople if you follow these five steps below.
Good builders are often members of respected and well-recognised trade bodies such as The Guild of Master Craftsmen and The Federation of Master Builders.
Contact three companies for quotes. Beware of prices that seem too cheap compared to others, and remember, the best builders usually have a waiting list for when they can start work.
Seek recommendations and reviews and ask to see projects they are working on and ideally meet their previous or current clients.
Whichever builder you choose, insist on a watertight contract and make sure you read any small print and are crystal clear about what you are signing up to.
Here's perhaps the best yet least used tip of all. During a renovation project, the last thing you want is for the builder to go bust and leave you stranded in the middle of a building site. So any serious building firm will be on the Companies House website, where you can get an idea of their financial situation.
As local property experts, we have built up a network of highly-skilled, professional, and fair builders and tradespeople over the years. We're happy to pass on their details if you need them.
Or get in touch with your nearest branch