Worldwide Winner!
March 12th 2023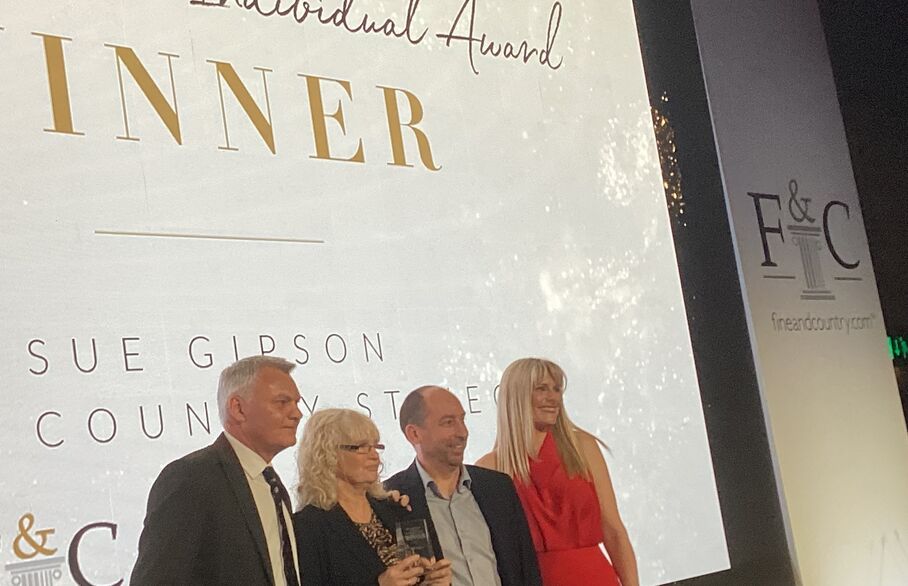 Worldwide Winner!
On Friday March 10th hundreds of property professionals from the worldwide network of Fine & Country gathered in London to learn from each other by discussing the latest developments in estate agency, listen to a number of keynote speakers and to meet the industry suppliers who support the house selling and buying industry. The Fine & Country Conference and Awards is one of the most prestigious industry events of its kind in the world and was of course attended by representatives of our very own Fine & Country team - Fine & Country St Neots.
The event culminated in a lavish awards ceremony attended by delegates from around the globe to recognise exceptional achievements for various offices, teams and individuals within the Fine & Country international network - sponsored by The Times and The Sunday Times.
This year, the inaugural Napoleon Wilcox Award was made in memory of the much respected and loved Fine & Country colleague who sadly died last year. The award has been created, in Napoleon's name to publicly acknowledge an individual's outstanding contribution to Fine & Country worldwide and involved a rigorous selection and judging procedure.
The award was open to literally thousands of Fine & Country colleagues around the globe – that's 14 counties including Australia, France, Germany, Mauritius, Portugal, Spain and South Africa – most of whom were represented at the ceremony. There were over 60 nominations worldwide for this particular award and just 5 made the shortlist - all were named and accredited on the day including our very own Sue Gipson.
Just to have made that shortlist was a truly outstanding achievement in itself!
An excited audience waited with anticipation for the name of the overall winner to be announced…
SUE GIPSON from Fine & Country, St.Neots!!!!
Sue, who has worked at Fine & Country for over 18 years, was clearly overwhelmed but delighted to have been chosen….
"I simply could not believe it when my name was announced." said Sue " It means such a lot to be recognised by fellow professionals from around the world in this way and I'm immensely proud to be the very first winner of this fantastic award. I congratulate all those who were nominated and shortlisted and want to thank everyone in the Fine & Country team for the brilliant support they provide."
Senior Branch Manager at Fine & Country Richard Carpenter said…
"Sue is the very epitome of what Fine & Country is all about – super high quality customer care and above all, achieving outstanding results for our clients. She really is someone very special and totally deserves this award. It's an honour to work alongside her."
The Fine & Country St Neots team also won the Best Operator in East Anglia award, another significant achievement to round off a fantastic day!